Spending some quality time in your garden can be a very relaxing experience. You can either sit alone and read a book or gather with your family to chat. Irrespective of how you use that space, adding a jhula can be very beneficial. It will not only add a comfortable seating space but also elevate the aesthetic beauty of the garden. Besides the garden, it can be used in the balcony design outside as well. You choose a single-seating jhula or a large jhula depending on your needs. Moreover, there are many different types of jhulas you can use in your home interior and home exterior design. If you are not sure about which option you should choose, here are a few you can consider:
01 of 06 Hammock
A hammock is quite popular in homes. This is because you can set it up in your home balcony design outside easily. Also, this option does not require a lot of maintenance. Since these are available in plenty of colours, sizes, and styles, you can easily find an option that will complement the look of your home exterior design. Besides the home exterior, you can use them inside your home to create a relaxing spot.  Just make sure that you add a few pillows so that the hammock feels comfortable when you sit on it. 
02 of 06 Nested outdoor jhula
Another popular jhula design for the garden and balcony design outside is the nested outdoor jhula. You will find this jhula design very common in contemporary home setups. Traditionally they were mounted to the ceiling. However, you get a modern option as well that comes with a built-in stand and does not require complicated installation processes. Hence, you will not have to worry about making additional expenses for the installation. Also, the built-in stand allows you to move the jhula anywhere around your home as per your needs. Hence, you can carry it indoors from the balcony or garden when required. Add a few cushions to the jhula and set a footstool nearby for extra comfort. Otherwise, you may feel discomfort when sitting for a long time.
03 of 06 Plastic wicker jhula
Looking for a simple and inexpensive solution for your garden and balcony? A plastic wicker balcony jhula is a great option. It will look amazing on your balcony or in your garden. People looking for affordable options can consider getting these jhulas for home. Moreover, they do not require a lot of care or maintenance. The plastic used for manufacturing jhulas is weather-resistant and will not get damaged due to extreme weather conditions. However, they are not very comfortable. If you are planning to spend long hours on the jhula, you should consider getting it reupholstered. Besides increasing the comfort level, it will elevate the appeal of the jhula.
04 of 06 Wooden jhula
Do you have a traditional home exterior design? A wooden jhula might be just the perfect option for you. Wood has a warm and elegant look, making it perfect for traditional setups. Also, its textures will add a touch of luxury to your balcony design. Further, these jhulas will not get damaged easily. They are sturdy and durable. You will require proper cursing to make them comfortable. Just make sure that the wood is treated. However, it is still not the best option when you are looking for a jhula for your outdoors. Also, a wood jhula will be very heavy, and installing it can be quite difficult. You will require thick ropes or chains for hanging them from the ceiling. 
05 of 06 Bench jhula
If you do not want to want to make a huge investment in buying a jhula for your balcony or garden, there are simpler and more creative jhula ideas you can consider for your jhula. For instance, if you have an old bench lying around in the home, you can repurpose it to make it a jhula. A bench is one of the most ideal furniture pieces you can use for a jhula. Depending on the size, it can easily accommodate two or more people. Just make sure you add plenty of cushions for creating comfortable seating. You can paint this outdoor furniture any colour as per your preferences.
06 of 06 Homemade tire jhula
The bench jhula is certainly a cost-efficient option. There are other similar creative cost-efficient ideas as well. For instance, you can use a tire to create a great jhula for your kids. All you need is a spare tire for this. You just have to tie the ropes and hang them from the ceiling. However, you must keep in mind that this will not appear appealing. Also, this outdoor furniture is not ideal if you are looking for a comfortable space where you can spend a lot of time. Only one person can sit on it at a time.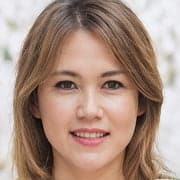 Margherita Ceresa an enthusiastic editor and writer at ExtraLargeAsLife.com. She has worked with many publications as a senior editor. Known for her incredible passion for everything new, she is a champion of celebrity news & lifestyle writing.