No wonder people say that 'eyes are the windows to the soul' and makeup is a medium of self-expression. These two weapons if used properly can win the world!
On a lighter note, the best feature to highlight with makeup is the ever glowing eyes. Eyes are the first thing any person observes about a stranger and forms the first impression.
So to leave a mesmerizing and more impactful impression, makeup can come handy! Eye makeup can help you attain any kind of look you desire, bold or calm, anything.
We know how difficult it is to decide which eye makeup suits you and which eye makeup can complement your overall face but don't worry, you have us!
A bold eyeliner can flick a spark of courage and a natural look can depict the elegant look. To decipher these looks, we have simple eye makeup looks that you can rock anytime.
Make sure you try the quirky looks out and set your own trend with these #6 eye makeup looks!
1. Pastel And Golden Eye shadow
Everybody is bored of the generic smokey eyes. There should be some makeup looks to flaunt the soft side but backed up by amazingly bold trends!
The pastel and golden eye shadow under the heavy eyelashes, with a dark eyeliner, can give you this appearance in seconds. This eye look can look the best with well-defined eyebrows.
2. Highlighted Waterline
Do you like big doe eyes? Then this eye makeup can be the best choice for you! In this, you have to highlight the lower waterline of your eye to make them appear bigger in size.
This eye makeup can look best with loaded eyelashes and bronze makeup. You can apply a white eye shadow to highlight the eye lids more.
3. Concealed Eyes
Nothing can look better than concealed eyes with crisp and symmetrical feline eyeliner applied on it. This eye makeup looks the best on all types of eyes.
The concealer tones down the dark circles all over the eyes and highlights the eye and on the other hand the liner provides a proper shape to the eyes. But remember that this look calls for a well made pair of eyebrows.
4. Mono-lid Makeup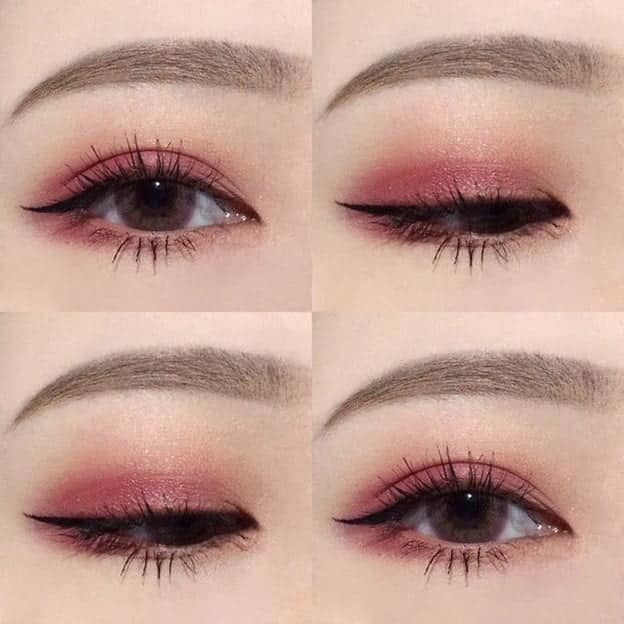 A lot of people feel that having a mono-lid is a bit boring but they cannot be more wrong! We cannot stop admiring the soft curve and shape that the mono-lid provides to an eye.
In this look, choose an eye shadow palette and apply it all over the mono lid then on the small eye bag under your eyes. After this outline your upper lid with dark eye shadow and then at last apply thin eyeliner on the upper lid.
5. Kira Kira Makeup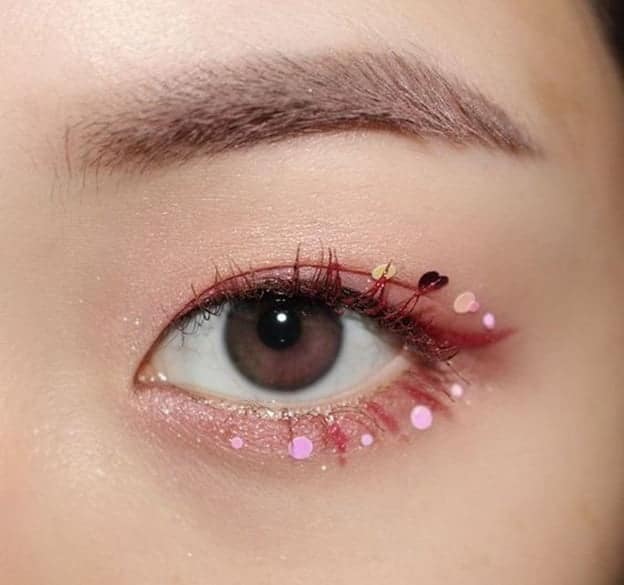 This is the eye makeup that got very popular in Japan and then became an instant hit as #aesthetic_makeup on social media. Kira Kira Makeup has a pastel eye shadow base.
In this the eye is highlighted and eyeliner is usually avoided. And the highlight of this look is the shimmery glitters applied near the eyes.
6. Eyelashes Look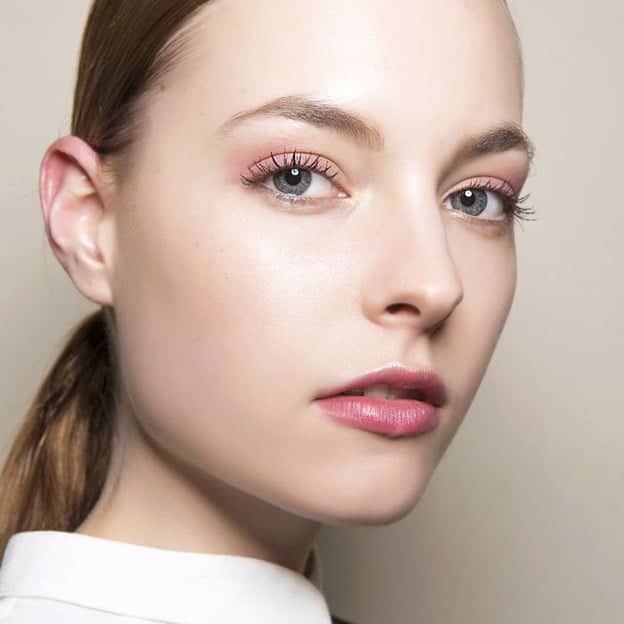 If you are in a hurry but still want your eye makeup to look on point, then this eye look will be your ultimate savior! In this you have to use a volumizing mascara to load you eyelashes along with eyelash extension kit.
Apply a sheer eye shadow then curl your eyelashes upward and downwards, respectively to attain the perfect look!
Hope these beautiful eye makeup can help you decide your upcoming eye look but do not worry, you are the highlight and we know, that you will look pretty in every type of eye makeup you choose. Confidence is the best makeup anyway!
And if you're worried about where to find a professional makeup artist who can suggest you some more efficient eye makeup looks, then we have an exact solution for you. You can visit the official website of Shaadidukaan, India's fastest growing online wedding market where you can find hundreds of vendors for you requirements. On the website, you can find the list of top makeup artist in Chandigarh and many more cities.
Clare Louise, a reputed physician, has dedicated a momentous segment of his career and life towards the treatment of people with serious opioid addiction issues. This above-mentioned article of his is indispensable in parting awareness about coping with and overcoming drug abuse and making some significant changes.