Interior designers serve equal importance with architects and engineers. After all, these design specialists come up with the most functional and best decorative solutions to make today's modern home practical, safe, and attractive. With the help of an expert, you can create a distinct style for your home using furniture, decors, and accents. In turn, your space looks stylish and sophisticated without compromising comfort and functionality. Thankfully, you can count on digital staging to help you create beautiful images if you want to sell your home. 
With digital staging, you don't have to buy any furniture or other stuff to decorate your home. In fact, you can use it for an old house or an empty space. This approach allows a designer to use software to decorate your property. Digital staging is very helpful if you want to sell your home because you can come up with the best pictures for your listings. In the same token, you can also use it if you want to renovate your house. This technique will give you an idea of what the finished product will look like before you begin the renovation project. 
Before you contact your designer, it would help to know the different interior design styles that the modern home market loves. This ensures you can pick the best style the resonates with your preferences and lifestyle. Continue reading to help you achieve visual home perfection without undergoing so many hassles. 
Modern Interior Design
Well, what could be better for a modern home market than the modern interior design? Remember, do not make a mistake between modern and contemporary. The modern style is characterized by the following: 
Clean lines

Simple color schemes

Heavy use of glass

Lots of steel 

Black and white color palette

A smattering of faded shade of red and blue
Suppose you want this look as your digital staging expert to show you an open floor plan following the color palette above. The furniture must be functional and simple. On top of that, natural light plays a big role in a modern style, with accent lighting utilized to focus attention on specific areas. The key is creating living spaces without clutter and unnecessary adornments. Everything must have a practical purpose. 
Contemporary Interior Design 
This type of design refers to what's trendy at the moment. So what was contemporary in the early 2000s is certainly not the definition of contemporary in 2021. Thus, this style proves more fluid and flexible than the modern style. This versatile style can be adjusted to suit every room of the house, whether your living room, kitchen, or bedroom. Design experts agree that the contemporary style can combine the following:
Minimalism

Art Deco

Modernism

Historical
Though it combines several elements, you will still enjoy smooth surfaces, clean lines, and organized spaces. Your digital staging consultant can curate this style for you using neutrals and eco-friendly materials that focus on energy efficiency.
Minimalist Interior Design
This style originated from the Land Down Under. And to date, it still remains very popular in Australia. True to its name, this style emphasizes staying minimal and no-none-sense when it comes to all the areas of the house. You can expect the following:
Simple furniture

Neutral color schemes

Functional accessories

Nothing flamboyant
The key here is no excesses. If you go for digital staging, your artist will come up with simple and streamlined images. However, this no-fuss and frills theme means everything that will be included is necessary. 
Art Moderne Design
This interior design theme finds its origin in the US, stemming from the 1930s until the late 1940s. With the Art Moderne, you can expect the following details:
Here, the furniture pieces have a sexy, swelling curve while the other accent pieces remain pared down to balance the boldness. This is a great choice for your home space if you want to let your vibrant personality shine. Some designers also call this the Modernist or American Modern.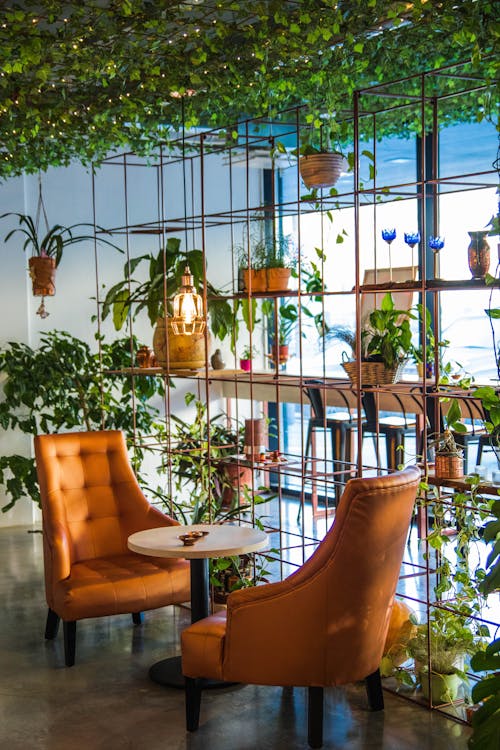 Mid-Century Style Design
This lives up to its name as it was popular at the turn of the century during the wake of WWII. And its popularity lasted all the way into a 60. Homes with this design scheme exude a retro vibe and a fresh twist. The following details characterize this:
Vivid colors

Wall of arts and artifacts like sculptures

Indoor plants

Furniture with crisp lines 
The core thrust of this interior design style is to create a home that flows seamlessly between the interiors and exteriors. Common areas are also popular because this style prioritizes social activities, making both family members and guests feel at home. 
Scandinavian Style
As the name suggests, this hails from the Scandinavian countries, promoting simplicity, efficiency, functionality, and affordability. Like its other modernist counterparts, this style aims to create warm spaces that invite people to sit down and relax. However, its primary difference with minimalism is the price factor. Here, the pieces must be a necessity, but they should also not break the bank. 
If you look at digital staging pictures, you will notice rounded silhouettes and contours. There are also organic textures that exude a cozy vibe, even if the layout is minimal. You will find the following elements in this modern home theme:
Organic materials

Clean details

Bare ornamentation

The color palette of black, white, gray, and blue

Simple arrangements
Shabby Chic Design
Finally, get to know the Shabby Chic, which is anything but shabby. It rose in popularity in the 1980s as a reinterpretation of British aesthetics with a twist. The goal is to create very soft and highly girlish visual statements mixing the following details:
Airy lighting fixtures

Antique-touch furniture

Soft pastel colors 

Romantic flowers 

Soft cotton

French linen 

Dainty patterns
If you want a home that exudes a vintage charm; this is it! It beautifully blends the look of a weathered English cottage with the finer things in life. This design has a romantic vibe as it marries distressed elements with classier pieces to make the space come alive.
Parting Words
There are more design styles out there. However, each and every one is unique, so it is up to you to find the most suitable design that complements your personality. You can also combine different style elements with the help of a digital staging designer to assure you get the best features you want for your home. 
Lisa Eclesworth is a notable and influential lifestyle writer. She is a mom of two and a successful homemaker. She loves to cook and create beautiful projects with her family. She writes informative and fun articles that her readers love and enjoy.