Jack Daniel's Tennessee Whiskey sells millions of bottles each year, with people from Memphis to Melbourne enjoying its smoother, charcoal-filtered flavour. People often prefer Jack Daniel's Tennessee Whiskey for its smoother flavour in mixers, as well as something a bit strong when neat.
There are a wide variety of Jack Daniel's labels available, including their signature Old No. 7, with its charcoal-infused mellowness, through to Gentleman Jack, double filtered for outstanding mellowness, through to the Single Barrel collection, with its hand selection making it one of the more mature drops available.
But what is the history of Jack Daniel's Tennessee Whiskey? And how did it become one of the most famous whiskeys in the world? Let's find out about the life and times of the man himself and his whiskey.
Who was Jack Daniel?
Jack Daniel was born some time in 1849 or 1850 (the exact date is unknown), and he was the youngest of 10 kids. His father died soon after the American Civil War and his mother died at a young age. Therefore, Jack Daniel became independent at a young age, and was taken in by a moonshine maker and local priest named Call.
Jack soon learned the ways of moonshine production with Call and a distiller named Nathan "Nearest" Green. They taught Jack how to distill and produce Tennessee whiskey using the "sour mash" method before filtering it through charcoal. Green had been a slave who made a life out of working with Call after his emancipation. Many other whiskey distilleries would abandon the sour mash technique for financial reasons, but Jack Daniel made it a staple of his company's production.
Jack Daniel eventually purchased the land and hollow where the distillery is still located. The property is located in Moore County, Tennessee, and in Jack's time 15 distilleries operated in the county. Today it is known as "Jack Daniel's Hollow", despite Moore County being a dry county. Many people believe that the limestone-filtered water found near the distillery is imperative to the whiskey's great flavour.
It wasn't until the 1890s that Jack Daniel's started producing square-shaped bottles, and this is today part of what makes the whiskey so recognisable in all parts of the world. In 1904, the label continued to grow, even winning a prize at St. Louis World's Fair for the best whiskey label. Jack Daniel's was up against 20 well-established whiskey producers from across the world, and the victory was seen as a massive achievement for the newer label, owing to its mellowness and smooth flavour.
The nephews step in
Jack Daniel never married or had any children. Therefore, he taught his nephews to know the industry and eventually take over the label. Jack Daniel gave his company to his nephews in 1907 and passed away from blood poisoning in 1911.
His nephews soon began ageing the whiskey, which is what is now known as the world renowned black label style. Today, Jack Daniel's sometimes releases higher proof expressions of their whiskey on a premium and limited basis.
Today, Jack Daniel's is one of the world's favourite and most instantly recognisable whiskeys, providing smooth, mellow whiskey in stores, bars, clubs and restaurants pretty much anywhere liquor is legal and available. There are a number of variations available, with unique labels like Tennessee Fire and Gold No. 27 providing even more enjoyment for passionate wine and whisky drinkers.
Jack Daniel's is best enjoyed neat, with a mixer or in one of the numerous cocktails that can be enjoyed with the spirit.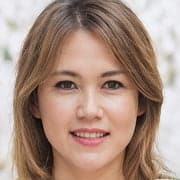 Margherita Ceresa an enthusiastic editor and writer at ExtraLargeAsLife.com. She has worked with many publications as a senior editor. Known for her incredible passion for everything new, she is a champion of celebrity news & lifestyle writing.