I walk right up to Kim and kiss her, tell her I miss her, Hailie just smiles and winks at her little sister, almost as if to say…
It is through these lines, from one of the most popular raps, by the infamous rapper, Marshall Mathers aka Eminem that we know about his daughter, Hailie Jade Scott Mathers. But little do people know that the rapper has adopted two of his daughters, Alaina Marie Mathers and Whitney Scott Mathers. This is the classical way in which Eminem expresses his love for his daughters. Eminem is known to be one of the most magnificent rappers of contemporary times.
Whitney Scott Mathers Bio
| | |
| --- | --- |
| Name: | Whitney Scott Mathers |
| Birthday: | April 16, 2002 |
| Nationality: | American |
| Age: | 18 Years |
| Born In: | United States Of America |
| Father: | Eminem, Eric Hartter |
| Mother: | Kimberly Anne Scott |
| Siblings: | Alaina Marie Mathers, Hailie Jade |
| Instagram: | Click Here |
Born on April 16th, 2002, Whitney Scott Mathers is 17 years of age currently.
She was born when the rapper and his wife Kim Anne Scott were getting divorced. Eminem, in 2001, was arrested for domestic violence after he reportedly discovered that his wife Kim had been cheating on him, which led them to get separated and following which, Whitney was born.
Little is actually known of her biological father Eric Hartter. Eminem has effectively adopted Whitney and has raised her along with Alaina and Hailie.
Whitney is a big animal lover. She has often shown that through her pictures with reptiles like snakes. She looks up to her sister Hailie, who she is very fond of.
Family
It is assumed that Kimberly Scott was having an affair with Eric Hartter, while she and Eminem were married.
After which, they parted their ways and while they were living apart, Kimberly Scott gave birth to Whitney Scott
On the other hand, Kim became a drug addict and was not in the state to raise Whitney. Eric, Whitney Scott Mather's biological father, was a criminal.
This is why, Eminem adopted Whitney. She now lives with Eminem and his other two daughters in the USA. As a result of having two fathers, Whitney has more grandparents. Yes, Whitney Scott Mathers has five grandparents, although not much is known about her maternal grandparents. Whitney, from her mother's side, has Casimer Sluck and Cathleen Sluck which are Kimberly's parents. From her biological father, Eric Hartter's side, she has Marie Hartter as a grandparent. Again, from her foster father Eminem's side, she has Marshall Bruce Mathers Jr. and Deborah R. Nelson Mathers, Eminem's parents.
Whitney Scott Mathers and Eric Hartter barely shared a relationship. Eric Hartter, Whitney's biological father, died at the age of 40 but was neither present during her birth nor really was he, a part of Whitney's life.
Known for his bold, filled with abusive worded raps, the fatherly side of Eminem could surprise you. When it comes to his daughters, Eminem is known to be a very loving and doting father. He successfully seems to have established that heart to heart relationships matter more than blood relations.
He has never discriminated between any of his daughters. Whitney Scott Mathers and Eminem, have, since the adoption of Whitney, shared the most loving relation a father and daughter could possibly have. Whitney, in fact, has herself said that Eminem is the best father she could ever get. This protective but loving fatherly side of Eminem is probably the result of his troubled childhood which he does not want his daughters to face.
Education
Whitney Scott Mathers age is 17 and she is currently in high school in Missouri and is an undergraduate.
She is said to be academically very active and also takes several online courses.
Lifestyle
Raised under the shadow of her father Eminem's love and care after her adoption, she grew up with Hailie and Alaina. Whitney has an excellent voice, which happens to coincide with her great passion and love for music. Eminem has allowed her to follow her passion boundlessly.
It can be effectively assumed that Whitney is still an amateur and nourishes her skills.
Besides this, Whitney has never been into any romantic relationship yet and her father tries to keep her away from all the controversies.
View this post on Instagram
Social Media and Recent News
Eminem has raised Whitney differently. Whitney, like her father, is a closed person and likes to keep her personal life private, unlike other celebrities.
However, Whitney Scott Mathers Instagram has a massive following of 89.6k followers and she is pretty active on Facebook as well with 1.5k followers and Twitter.
She has iterated that she wants to focus on her academics before she shifts her focus on her career.
Whitney, recently in December 2019, posted a few pictures celebrating her sister, Hailie Scott Mathers birthday, which was apparently the first picture that she posted after a long time since September.
Achievements
Being just 17 years of age, Whitney Scott Mathers is focused on her career and does not have any source of income.
But, her father being Eminem, his net worth is $190 million. Whitney, on the other hand, has a great passion for music which is encouraged by her father. She, at the same time, is academically very good. Whitney Scott Mathers father, Eminem shares a net worth of $170 million with her.
Additional Information about Whitney Scott Mathers
Having undergone such a horrendous past, perhaps Eminem preferred a less strained and more private life for his daughters. He was arrested for domestic violence when he found out that Kimberly, his wife had been cheating on him with several men. Despite her not being his biological daughter, Whitney Scott Mathers and Eminem have shared the most delightful and beautiful relationship as a father and daughter.
He got back with his wife twice, but it did not work, however. Because of such past experiences, Eminem has kept all of his daughters away from the radar of media and respected their private lives and because of this, Whitney Scott Mathers or any of his daughters, have not fallen prey to any controversies or rumors whatsoever.
According to Hailie, in a recent interview, Whitney is a stable individual with an anchored relationship with her father. As a matter of fact, Kimberly Anne Scott has herself mentioned that he may not be a good husband, but Eminem is a great father.
Whitney Scott Mathers is a cheerful girl who has been brought up under the shadow of the love of her father and virtues of acceptance of her sisters. Passionate for music, we might find Whitney Scott Mathers someday, on the stage as well.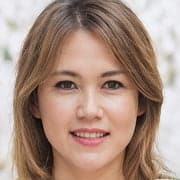 Margherita Ceresa an enthusiastic editor and writer at ExtraLargeAsLife.com. She has worked with many publications as a senior editor. Known for her incredible passion for everything new, she is a champion of celebrity news & lifestyle writing.