Alaina Marie Mathers is popular as the adopted daughter of legendary American rapper – Marshall Bruce Mathers III aka Eminem. Eminem is one of the most influential players in the music industry and is been considered as the 'Rap Guru'.
Apart from his successful professional life, Eminem has a happy family life too. He is very much attached to her adopted daughter Alaina Marie Mathers and holds a special place in his heart for her. So here's how Amanda Marie Scott became Alaina Marie Mathers, the beloved daughter of Eminem. 
The Early Life of Alaina Marie Mathers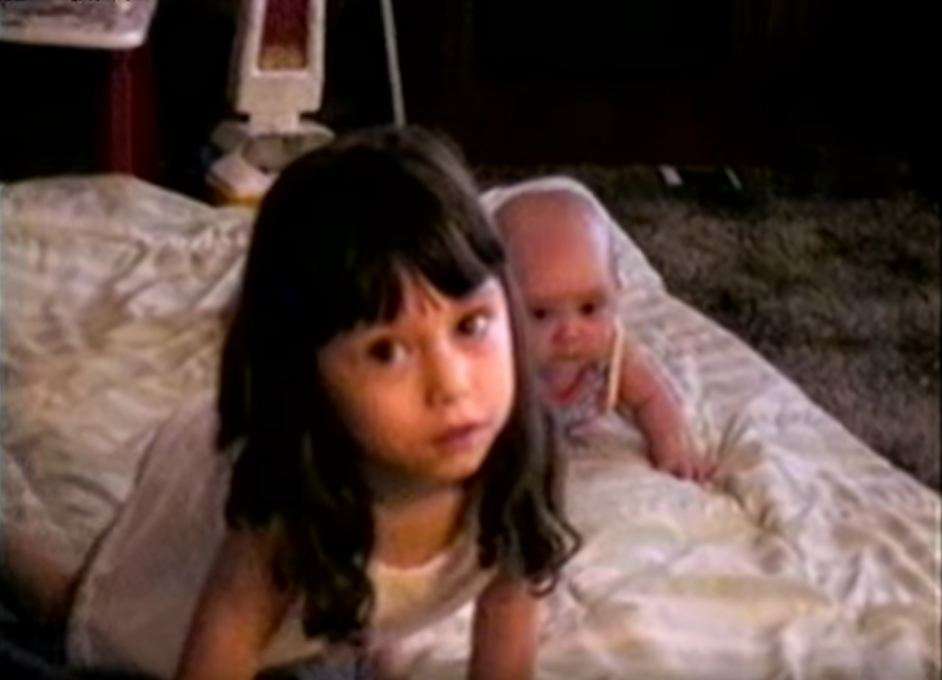 Alaina was born in the United States of America to Dawn Scott, while the name of her father is still not revealed. Her name was Amanda Marie Scott at the time of her birth. However, after adoption, Eminem officially changed her name from Amanda to Alaina Marie Mathers, in order to keep her away from the tragedies of her past life. 
Here is the Basic Information about Alaina Marie Mathers
| | |
| --- | --- |
| Name: | Alaina Marie Mathers |
| Birthday: | May 3, 1993 |
| Nationality: | American |
| Age: | 27 Years |
| Born In: | United States Of America |
| Father: | Eminem |
| Mother: | Dawn Scott, Kimberly Anne Scott |
| Siblings: | Adam Scott, Hailie Jade, Patrick Scott, Whitney Scott Mathers |
Relationship of Alaina with Dawn Scott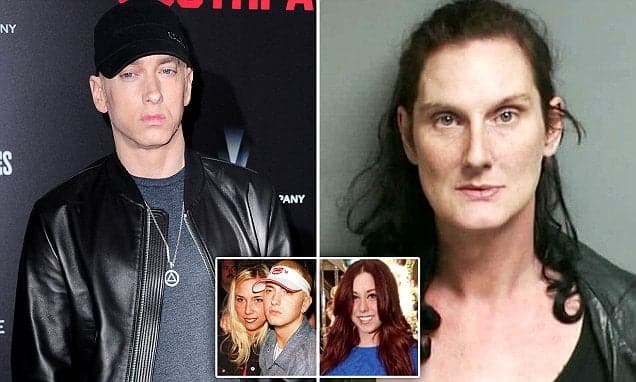 Dawn Scott and Alaina Marie Mathers share a relationship of biological mother-daughter. Dawn Scott had three children—Amy Scott (the eldest daughter), Adam Scott and Alaina (twins). Dawn was a drug addict and as a result, her son Adam Scott was born mentally and physically handicapped. She wasn't able to take good care of her children because of financial crunch and drug addiction. So before Alaina's adoption, she led a miserable life and faced many difficulties. 
Today, Alaina lives with Eminem while her biological siblings (Adam and Amy) stay with their biological father. On 9th January 2016, Dawn was found dead in her apartment of Detroit, due to drug overdose, which left the entire family in grief. Eminem ex-wife Kimberly (Her twin sister) was the most affected due to this mishappening. 
Relationship of Eminem and Alaina
Dawn Scott is the twin sister of Eminem's ex-wife, Kim Scott Mathers. Both the sisters Dawn Scott and Kimberly Anne Scott ran from their mother's home at the age of 13 since their stepfather sexually abused them. Later, Kim met Eminem in a house party and they became friends. After a few years of friendship, they tied the knot in a private ceremony in 1999. While, on the other hand, Dawn also got married to a guy whose identity is still undisclosed and gave birth to three children. So, technically Alaina is the youngest niece of Eminem.
However, from a very young age, Dawn started taking drugs and alcohol due to depression and poverty. Eminem and Kim tried their best to get her out of this trap, but they failed every time. As a result, The Mathers couple decided to give a better upbringing to their niece Alaina and filed a lawsuit for her custody. In 2002, after several sessions in the court, Eminem won the case and legally adopted Alaina.
He loves her like his own daughters and usually mentions her in his songs. In the song Mockingbird, he has mentioned Uncle's crazy noting to Alaina, which shows the pure bond between the two.  
Checkout this video to get more information about Alaina Marie Mathers
Alaina's Bonding with Her Siblings: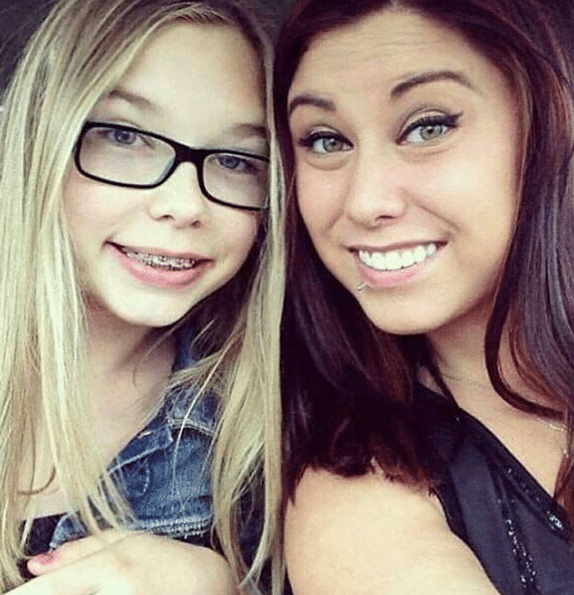 Alaina grew up with Eminem's daughters – Hailie Mathers and Whitney Scott Mathers. Hailie is the only biological daughter of Eminem and Kim, while, Whitney is Kim's daughter from another relationship with Eric Hatter. Alaina, Hailie, and Whitney live in the same house and share a strong bond of sisterhood with each other. Also, Eminem had left no stone unturned to surprise and make his three daughters happy in every manner. To express his love for his three daughters, he has also got their names tattooed on the index finger. He loves and treats both his adopted daughters – Alaina and Whitney, just like his own daughter. 
Mentions of Eminem's Daughters in His Songs
Eminem's love for his daughters can be seen through his albums where he usually mentions them. Some of his albums with their mentions are 'Mockingbird', 'Crazy in Love' and 'Going through Changes'. In 2002, Eminem rocked the stage with his rap track- The Hailie's Song. In fact, he has mentioned his daughter's name in more than 20 tracks. The lyrics of rap 'Going through changes" released in 2010 also has the mention of his daughters, which sings like:
"Hailey this one is for you, Whitney and Alaina too, I still love your mother, that'll never change."
Educational Background of Aliana
Unlike other star kids, Aliana Marie Mathers prefers to stay away from the limelight. And, therefore her exact educational background is not yet revealed in the public. However, according to sources, she studied at Seneca Middle School and then completed her high school from Chippewa Valley High School. As of now, she is pursuing a degree in public relations at the University of Oakland. Also, she is not interested in music and another entertainment world like her father Eminem. 
Where Aliana Marie Mathers Lives:
Till 2002, Alaina Marie Mathers lived in the city of Boston, USA with her biological parents. Later, after legal adoption, she started living in Rochester, Michigan, with Eminem's extended family. 
Social Media Presence
Alaina is a very private person. She keeps herself away from social media and prefers spending quality time with her lovely sisters and family. She likes to stay away from paparazzi. However, you may find many fake accounts in her name on Instagram that features selfies and throwback pictures of her family. But both her sisters – Hailie and Whitney are active on social media and have a huge fan following. Their Instagram handles showcase them as @hailiejade and @whitneyscott8 respectively. 
---
Alaina Marie Mathers is an avid animal lover, especially her fondness for puppies can be seen in the following picture. 
---
Alaina has also got a tattoo on her back which states 'STRENGTH'.
---
Alaina is an avid coffee lover and this Instagram picture is the proof where she can be seen enjoying Starbucks coffee.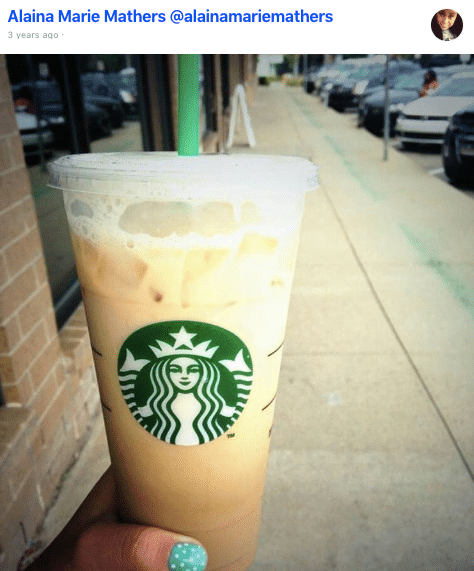 The Love Life of Alaina
Alaina is 'Single', and also there are no rumors about her relationship on the internet. However, she was seen with an unknown guy in a picture and speculation is that she's in a secret relationship with him.
Net Worth of Alaina
Alaina is still a student and currently, she's not working anywhere. However, her father Eminem is a legendary music artist and holds a net worth of $210 million, as of 2019. Recently, Eminem gave a matching necklace to all three daughters, with a price of around $ 3,75,000 each. 
Unlike other celebrity kids, Alaina Marie Mathers leads a very simple life and loves to keep her personal life personal with no social media accounts or public interactions. She keeps herself away from the limelight and loves to be with her family.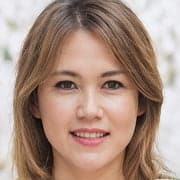 Margherita Ceresa an enthusiastic editor and writer at ExtraLargeAsLife.com. She has worked with many publications as a senior editor. Known for her incredible passion for everything new, she is a champion of celebrity news & lifestyle writing.