Denim is the most comfortable pants known to humankind. Most pairs are flexible and can be worn anytime, anywhere. You can move with both style and comfort. But the "rise" of denim jeans is a factor that women consider before deciding to purchase. The high waisted jeans denim is one of them. It is a runway favourite, and most supermodels have paparazzi pictures of them in it. Not all women are blessed with a model built, so many of them are not confident that they could pull it off. 
But did you know that these jeans suit all body types? Even fashionistas of all shapes and sizes swear by the different kinds of high waisted jeans. These pants are versatile and flattering. It can accentuate the body shape so that everyone can wear them beautifully and naturally. A person is drawn to several of them.
Mom jeans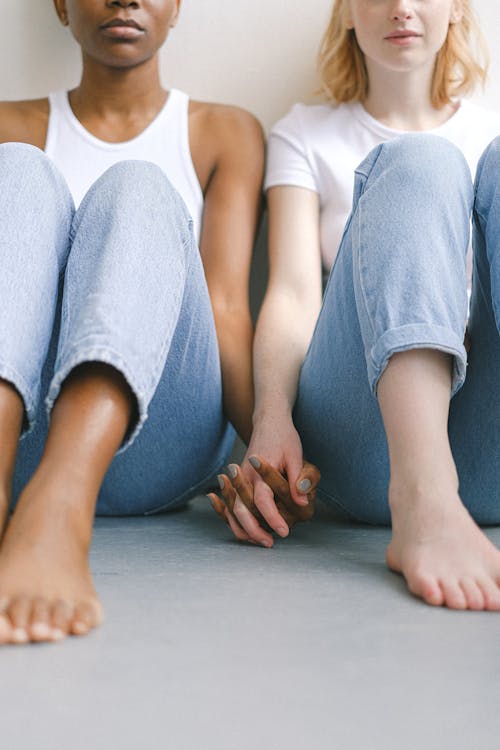 There is a generalisation that moms can wear almost anything as long as it is connected to their overall comfort and practicality. So this type of jeans is associated with a mom. The high-waist mom jeans are also known because it exudes a more relaxed fit than any other pants. It also gives the illusion of a flatter yet longer bum area because of its high waist and straight leg characteristics. You do not feel your rear getting flat because of the back pockets high up on the back area, and your pouch (if any) is less emphasised. You can wear this with a tucked-in top or a coat over it. Pair them with high heels for a dress-up night or sneakers for an errand day.
Flare jeans
The 1970s is a fun time where experimentation and alternative lifestyles flourished, and jeans were not exempted from the changes. So the designers and celebrities of this era joined the fray with the flare jeans. Flares are usually high waisted with a slim thigh fit. It is the complete opposite of skinny jeans because its bottoms flare out below the knee. 
Bottom-heavy women and those who have larger calves find this piece of denim form-flattering. The outfit possibilities are endless for flares. A printed or cropped top with heeled mules are perfect for a night out, and a dark-wash can be worn on dressed-up occasions. Wearing it with a turtleneck or a blazer and tucked-in top makes you look like a professional serious about doing business. But you can also wear them casually by pairing them with flat slip-ons or heels. 
Boyfriend jeans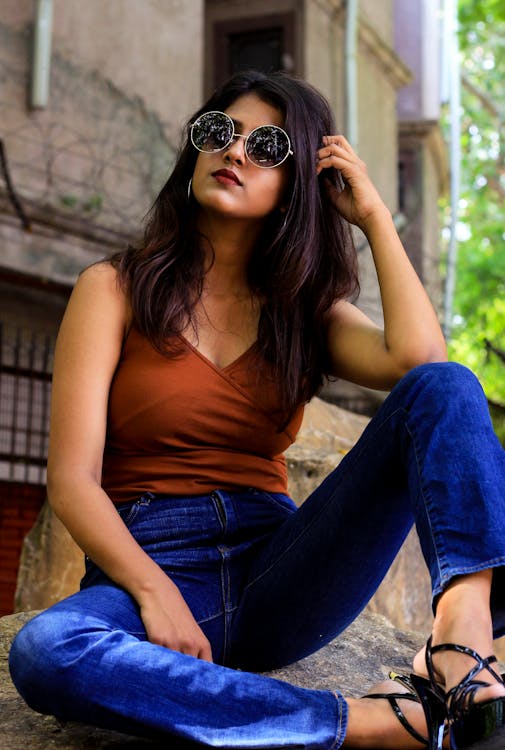 The boyfriend jeans stem from the iconic Marilyn Monroe in the 1960s because she was the first to wear them. Considered a fashion goddess, anything she wore became a fashion trend. Baggy and slouchy jeans were the name of the game as it came fitted at the hip area with a cut that was more relaxed at the leg part. 
Women with bigger thighs go for the straight leg variant, while plus sizes look stunning in soft denim with a relaxed cut. A dark-washed boyfriend jean with the leg part tapering is also perfect for the petite gal. Pointed-toe flats make you look polished, while any heel makes you look dressed for success. Go for block-heeled boots on casual dates and sneakers for errand days. 
Skinny jeans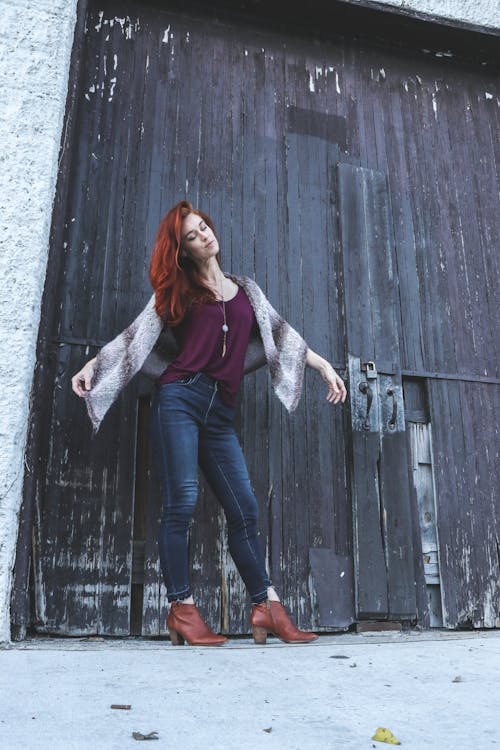 Also known as "skinnies," these are slimming pieces of denim due to its leg-hugging form. But history showed that male royals originally wore them in the seventeenth century. Women came across it in the early 1900s and have been a wardrobe staple ever since. It has a slim fit from waist to ankle with no flare at the leg part, making it figure-hugging. But it does not feel suffocating as it is usually made from stretch material. You can wear it with your comfiest shirt, most sophisticated coat, all types of shoes, and even slippers. 
When the runway shows a lot of new trends, it is good to note that jeans never run out of style. As a go-to for those with a passion for both form and function, the high-waisted ones can give all the other kinds a run for their money.
Eric Reyes is a passionate thought leader having been featured in 50 distinguished online and offline platforms. His passion and knowledge in Finance and Business made him a sought after contributor providing valuable insights to his readers. You can find him reading a book and discussing current events in his spare time.