It's hardly unfair to say that humans have an intrinsic need to discover the unknown. It's what drives our curiosity and pushes us beyond our comfort zones. The crossroads of risk and safety is where we're the most vulnerable, but it's also where we learn the most about ourselves. For those of us that hate the monotonous nine-to-five, the thirst for adventure is unquenchable. 
The preparation before the adventure itself is just as necessary, however. As the old saying goes, luck favors those who are prepared. You'll indeed need the essentials – a tent, a pocketknife, and some matches. But there are also plenty of nifty gadgets that will make your next adventure even better. 
Camera Drone
Have you ever envisioned the perfect shot but couldn't find the right angle? A camera drone might be what you're looking for to get a splendid image. Camera drones can capture remarkably unique aerial shots, and you can get pretty close to or far from the subject you're shooting. Most modern camera drones have large image sensors, which means that you don't have to worry about fuzzy-looking photographs or unfocused videos. 
Consumer-grade camera drones have gotten smaller over the years, to the point where you can even carry them in your pockets. And that's perfect if you're trying to pack light. And while typical flight time usually maxes out at around twenty to twenty-five minutes, spare batteries are readily available and typically inexpensive.
EMF Meter
We see you, Ghostbusters fans. For those of you with courageous hearts and a passion for all things paranormal, an EMF meter is a great buy. Paranormal investigators believe ghosts can cause changes in electromagnetic fields – and an EMF meter can detect these changes. And while there's always a chance that faulty wiring or electrical equipment is what's causing the electromagnetic spikes, you can never be too sure. 
Besides, you don't have to spend a small fortune on an EMF meter. You can check out SpiritShack for all sorts of ghost-hunting equipment at economical prices.  
Action Camera
You'll need an action camera for those intense moments where a regular camera cannot suffice. Whether cliff diving or bungee jumping, action cameras are impressively durable – although we'd still recommend putting yours inside a protective gear. 
Action cameras are small enough to be taken wherever you go. They're also easy to mount – on the top of a helmet, for example – for a hands-free experience. Most action cameras are waterproof, which means you can capture gorgeous underwater footage of yourself swimming with the fish. 
Solar Charger 
If a power bank doesn't cut it, you need to consider purchasing a solar charger. A solar charger can effectively provide you with infinite energy – as long as you're in the sun, of course. As you'd expect, these come in different shapes and sizes. 
Portable solar chargers often have straps that can be used to secure them to your backpack. This way, you can continue to charge them on your hiking or trekking trips. A well-built and waterproof solar charger can last you several adventures if you treat it right. 
Portable Mosquito Repeller 
Imagine you've just come back from a long hiking trip. You've settled into your sleeping bag, ready to catch some z's. As soon as you shut your eyes, a mosquito buzzes straight into your ear, and you wake up all flustered and agitated. So, we'd recommend you purchase a portable mosquito repeller for a good night's sleep while you're out in the wild. 
You'll mainly find two kinds of these repellers. Fuel-powered repellers are affordable, but the refills can be expensive since you'll need to purchase a fuel cartridge and repellent mats. On the other hand, battery-powered repellers are generally costly, but recharging them is convenient. 
Portable Coffee Maker  
Coffee lovers, rejoice! No longer do you have to spend your mornings in the wilderness reminiscing about your daily cup of coffee. With a portable coffee maker, you can start your adventures with a nice, hot cup of caffeine. 
Most portable coffee makers combine the functions of a grinder, a filter, and a drip kettle. These aren't as versatile as the coffee makers you have at home. Still, most do offer some customizability, and you can brew different kinds of coffee. Because of how small these portable coffee makers are, they're easy to clean and maintain too. 
Headlamp 
You can't go wrong with a battery-powered headlamp to keep your hands free while you cook dinner over the campfire. These headlamps usually come with a Velcro strap. It means that you can, in addition to wearing them over your head, hang them from a tree. We recommend going with a headlamp with a brightness of at least 200 lumens to ensure that it's bright enough at night. 
GPS Watch 
Undeniably, most of us have the internal compass of an intoxicated sea cucumber. While a solid GPS watch isn't exactly affordable, it can be a valuable companion when you're lost or in a sticky situation. 
Don't let their diminutive size fool you – GPS watches offer tons of functionality. Not only do they allow you to follow a preloaded route, but they're also great for navigating unforgiving and challenging terrain. Most GPS watches coming with health-tracking tools and can track your heart rate, monitor calories, and even the quality of your sleep. Their rechargeable batteries can often last for around twenty to thirty hours of continuous use.  
Rugged Portable Hard Drive   
You'll likely be taking loads of pictures and videos on your adventures, and you don't want to miss out on a shooting opportunity because you ran out of storage. Unless you're a fan of carrying multiple thumb drives (and constantly misplacing them), consider purchasing a rugged portable hard drive. These drives offer storage capacities north of a terabyte, which is more than enough for high-quality, 4K videos. As a bonus, these drives are often waterproof and have rubber 'bumpers' on the sides to prevent damage in case of a drop. 
Final thoughts 
Those with a passion for adventure understand how important it is to prepare properly beforehand. The wild is unquestionably beautiful, but it's also very unforgiving. A thrilling experience can quickly turn sour if you aren't equipped with the right tools.
Fortunately, we've reached a point in time where the limits to innovation and ingenuity are challenged every day. Technology has made traveling and adventure-seeking a lot more manageable than before. If you're on the search for unique gadgets to make your next adventure even better, look no further than the ones we've recommended above.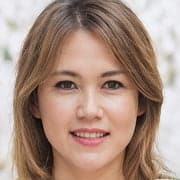 Margherita Ceresa an enthusiastic editor and writer at ExtraLargeAsLife.com. She has worked with many publications as a senior editor. Known for her incredible passion for everything new, she is a champion of celebrity news & lifestyle writing.