Car is one of the most desirable items, which every family dream to have. A family wants to have a nicest, the most beautiful and stylish car. They want to go miles driving the dream car and have fun and frolic. A stylish can comes with a lot of money. If budget is not an issue with you, sky is the limit when it comes to choosing a dream car. This is because; many automotive companies offer a wide range of cars, which not only fulfill your dream but also, are the style statement in themselves. The luxurious cars have more advanced features, stylish accessories, amazing look and give the best driving experience.
For people, who want to buy the car, which can fulfill their dreams and is an affordable one, should search at several places so that they can enjoy driving it and lead a stress-free life at the same time. They have to research a bit more than the others do. The internet has simplified the lives of people to a great extent. At this place, they can go through all the options, which can help them by a dream car. Some of the options, which you can look forward to, are mentioned as below:
Know your requirements first
If you want to buy a car, you should first know why you want to buy a car. Depending on your needs, you will be able to shortlist a few of the cars. Some people want to take the car to their office every day. They need a car, which can go with them in a long way. In this case, they prefer buying the car, which offers more mileage than others do. Likewise, if the family is big, you will end up buying a car, which is spacious and has more leg space. It depends on your needs to buy the car. Depending on the requirements, you should be able to shortlist a few of them.
If you want to change your car after sometime, you should consider buying a used car. This is because; it will save a lot of your money and you can enjoy driving the car of your choice at the same time. The used car gives you freedom of driving several cars of your choice and according to your budget. That's why, people prefer these cars over the new ones these days.
Don't forget considering the budget
Before buying any car, it is strongly recommended to check all your savings, bank balance and fixed deposits. If you are planning to buy a new one, you may have to apply for an auto loan. You should be able to pay off all your installments well on time to avoid any financial stress later on. It is also a good idea to get in touch with a few of financial institutes and banks to get the best quotes about auto loans. By comparing them with one another, you should choose the one, which you can pay back without any issue. Making a budget is most important after assessing your requirements.
If you want to buy a used car, you should have cash in your hand because auto loan for second hand cars are more expensive than the other ones. Budget is important when it comes to buying a new or a used car. You must have sufficient bank balance and savings to lead a stress-free life after buying a car. it should not tighten your budget to fulfill other financial commitments.
Go through every advertisement
One of the best ways to choose a car of your choice is to read the newspapers, magazines and advertisements online or check toowoomba car yards. This way, you will stay updated about the kinds of cars available in the market, their price and other details. These days, sellers also post their requirements on a number of sites. You should go through these details ant try to contact the seller as to get more information about the car. Even, the manufacturers provide the information about the latest and upcoming models on their official sites. You must check out this information on these sites as to make the right decision about the cars.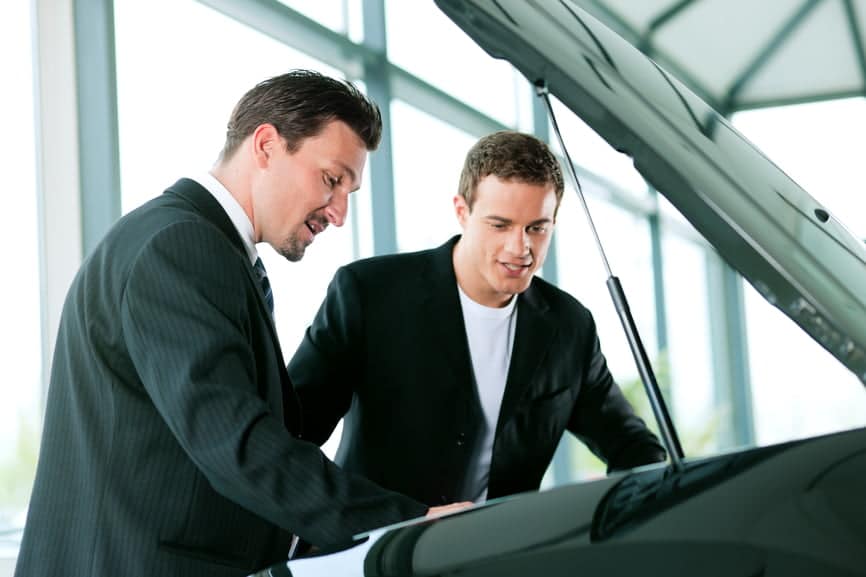 These days, various auctions sites are also available online where you can try your luck to get the car of your choice. These auctions are held offline and you can search them in your city. Most of the car markets hold the auctions where the sellers and buyers take part. These auctions are very helpful when it comes to buying your dream car. You need to research about these auctions and take part in these auctions.
Get in touch with a dealer
One of the easiest ways to have a car of your choice is to get in touch with a car dealer who can assess your requirements, budget and other details. Based on that, he will be able to suggest the best car for you. You can take the reference from your friends and relatives who have bought a car through a dealer. This way, you can make the right decision about the reliable dealer. Car buying is a big decision because you will not change your car for many years to come. If you buy it with the help of a reliable dealer, you will not regret buying a car for your family.
On the internet also, you can find the information about the dealers in your city. All you have to do is to pick up phone and call him. By discussing with him all your requirements, you will be able to buy a car of your choice.
Car buying must be planned a few months back and you should properly research about various cars and their prices. By getting the right car, you will live a stress-free life and make a great difference in your family's life too. You will enjoy going from one place to another and plan short and memorable trips with your family.
Summary
If you are buying a new car, you should understand every aspect of car buying. Whether a new or an old car, you should feel happy about driving it.