In 2020-21, Australia witnessed a devastating fire season. A high percentage of civilians face the difficulty caused by fire-sometimes leading to death. The fire that occurs inside the home structure is threatening as it causes massive amounts of damage due to impracticable preparations. Fire-rated doors act as the saviour in the eleventh hour to lessen the loss of lives and property. 
Here is the complete beginner's guide on fire doors:
Fire-resistant doors are an inevitable part of any building as they curb the spread of fire. They sectionalize the building so that the roaring fire delays spread from one area to the other. They provide a safe route to escape and also protect from smoke. It functions differently when it is closed and opened. They act as pavement to escape when it is open and acts as a barricade to resist the spread of fire when it is closed. They act as the safeguards of the buildings.
Features of resistant doors
1) It is made up of various substances which withstand the heat condition. 
2) Intumescent seal is used around the edges, which act as a protection to shut the gaps between door and frame. 
3) There are different specifications for each door. It is essential to know the specification and use before the choice.
Types of fire doors
Different types of materials are used in fire doors to protect varying fire rates. The most efficient fire rated door could be selected according to the building's location and the danger of fire around it. 
Glass fire doors
Thanks to advanced technology, glass is used as a helpful material used in fire protection. Resistant doors do not use the standard glazing glass as there is a possibility of shattering under higher pressure of heat but the fire-resistant glass. These are made of appropriate materials and have passed and been certified the appropriate fire tests. 
Timber Fire Doors
These doors are given an FD rating. 
FD30 doors
These types of doors last for thirty minutes before it cracks under high pressure of heat. 
FD60 doors
FD60 resistance doors last stable for 60 minutes. These doors are primarily used in buildings with any vital documents or equipment that should be preserved during the fire hazard. There are doors with higher ratings too.
The frame would be manufactured out of hardwood and have gone through specific tests. Fire-resistant doors are tested by exposing them to similar heat conditions they would subject to in the event of a fire.
How to check the fire-resistant door?
It is crucial to have a fire door in every home structure and vital to know the efficiency of the existing fire-rated doors in the building. These are the few ways to check the effectiveness of the doors:
1) Scrutinizing the fire labels that could be found on the top or bottom or near the door's hinges. False labels might be printed over the previous one. 
2) Fire resistant doors will be heavier. They would not be made of hollow materials to stop the spread of smoke and fire. They are different from ordinary doors in the use of three hinges for fitting too. 
3) Automatic closing devices also will be fitted to the doors. These fire door closers act as quick and easy protection from unexpected harm.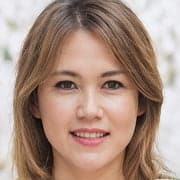 Margherita Ceresa an enthusiastic editor and writer at ExtraLargeAsLife.com. She has worked with many publications as a senior editor. Known for her incredible passion for everything new, she is a champion of celebrity news & lifestyle writing.