Did you know that 6 million car accidents happen in the USA every year? As statistics show, car accidents can happen to anyone. While a car accident can happen out of the blue, people can always take certain steps and be prepared for the events that follow. 
Even though after a car crash you might be confused, knowing the rules and regulations will help you stay safe, secured, and eventually covered by the insurance. In addition, it's very important in which US state the accident has happened because there is a different law concerning crashes in each state. 
It seems that Texas is the number one state in the USA where most accidents happen. In fact, according to the Texas Department of Transportation, every year there are approximately 13,675 car accidents that result in serious injuries. The number of injured people due to car accidents is 17,152, which actually means one death in every 2 hours. That's why Texas is one of the first US states that has introduced the TxDOT online system for reporting accidents.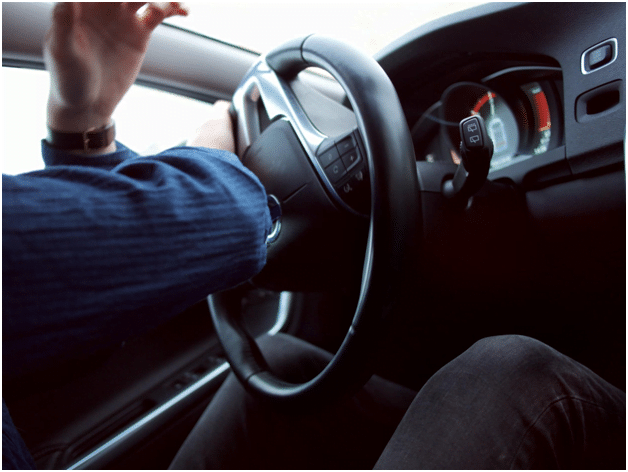 In fact, the statistics from the National Highway Traffic Safety Administration show that the accidents in Fort Bend County, Texas are a primary public safety issue right now. This refers to accidents in Fort Bend County that include car, truck, motorbike and pedestrian crashes. Fort Bend County holds the record of headlines in the news reporting a violent car crash when compared to other Texas cities. Therefore, due to the frequent occurrence of car crashes, the Texas police have strict guidelines on the behavior that should follow after a car crash no matter whether the crash was your fault or not.
In this article, we'll elaborate on the steps that you should follow if you are a part of a car accident that happens in Fort Bend County, Texas. 
1. Stop the Car and Check Whether You or Anyone Else Is Injured
Once you are a part of a car crash, it's important to stop the vehicle, no matter how severe the car accident was. Even though it might have been just a scratch, you should go outside to check things out. Also, just after a car crash, you might be in shock and a bit unaware of what really happened. For that purpose, you should examine yourself for any potential or visible injuries. After you do a self-check, make sure that all the other people involved in car accidents are alright. If there is anyone who is injured or even bleeding, immediately call an ambulance. 
2. Seek Medical Care
Seeking medical care is the next logical step if anyone in the car crash is injured, unconscious, or traumatized. If the other driver or other passengers can't move, don't try to intervene and play a doctor. A gullible mistake by your side could cost another person's life. In complicated cases where there are severe injuries, you should wait for the proper medical care to take care of the wounds.  
3. Call the Texas Police
According to the Texas law, if you fail to call the police for a car accident that includes injuries and damage of property you'll abide legally. Therefore, whether or not great damage is done, it's better to always call the police after a car crash, just to be on the safe side. Sometimes you can't resonate clearly after a car crash and you might not be aware of the seriousness of the crash. That's why reporting it to the police is recommended.
If the police come to the crash scene, make sure you provide them with all the information that you can think of. Information at this stage is valuable because it'll be a part of the police report. Later on, you can retrieve the report at Fort Bend County accident reports. Also, the online "CRIS" system offers you a chance to file a car accident report on your own, in case the police don't come at the crash scene. According to the law, you're obliged to file a car accident report by yourself within the next 10 days if the property damage is higher than $1,000. 
4. Get All the Information Concerning the Car Accident
While you're waiting for the police to come at the crash scene, make sure you clearly recall every detail when the car accident happened. Here's a simple list on which information you should gather:
Name, address and contact number of the drivers and passengers

Car models, year and plate numbers

Information about witnesses 

Weather conditions that could have caused the accident, for instance, rain, fog, etc.

State of both the drivers – whether some of the drivers was under the influence of alcohol or drugs

Potential causes of the car accident
You can also take photos of the car crash and video a speech by some of the witnesses. 
Photo by Thomas on Pexels
5. Notify Your Insurance Company
Calling your insurance company and telling them upfront about the whole situation is your responsibility. If the accident was your fault, you can still get some compensation from your insurance company. However, bear in mind that this refers only to some insurance types that carry Personal Injury Protection insurance coverage. 
6. Hire a Car Accident Lawyer
If you think that things are getting way too complicated for you to handle, you can always hire a specialized car accident lawyer to sort things out. This is especially a common case if your insurance company isn't on your side, or you have difficulties retelling the truth about the accident. Whenever you are unjustly accused of the car accident, even if it wasn't your fault, it's better to seek legal help. 
Final Thoughts
Car accidents can happen even to the most experienced drivers. However, it's our responsibility to follow the traffic signs and rules in order to avoid that from happening. On the other hand, if we are somehow part of a car accident, following the regulations by the state is important. This way even if the car accident was our fault, things can be solved easily.
Clare Louise, a reputed physician, has dedicated a momentous segment of his career and life towards the treatment of people with serious opioid addiction issues. This above-mentioned article of his is indispensable in parting awareness about coping with and overcoming drug abuse and making some significant changes.