The journey to becoming a licensed real estate agent in North Carolina is a rewarding one, filled with new knowledge and an exciting career path. One of the final milestones on this path is the North Carolina Real Estate License Exam. This state exam is a crucial step in your real estate career, as you cannot get your license without a passing score.
As you prepare for the state exam, it's important to understand that this is more than just a test. It's a validation of your knowledge, skills, and readiness to embark on a successful career in real estate. It's an opportunity to demonstrate your understanding of the industry and commitment to providing the best service to your future clients. Let's delve deeper into what you can expect from this exam and how to prepare best.
Exam Structure
The North Carolina real estate license exam is divided into two sections: the National section and the State section. The National section tests your understanding of general real estate principles, while the State section focuses on laws and regulations specific to North Carolina. Each section assesses your readiness to practice real estate professionally, ensuring you know to serve your clients effectively.
Content Overview
The National section covers various topics, including property ownership, land use controls, valuation and market analysis, financing, agency principles, property disclosures, and contract law. These topics form the backbone of real estate practice, providing you with the foundational knowledge to navigate the real estate landscape.
The State section, on the other hand, delves into North Carolina-specific regulations. Topics include North Carolina real estate license law and rules, North Carolina Real Estate Commission rules and trust account guidelines, and other state laws affecting real estate. This section ensures that you are well-versed in the specific laws and regulations that govern real estate practice in North Carolina, preparing you to operate within the state's legal framework.
Preparation is Key
Preparation is crucial for the North Carolina Real Estate License Exam. This involves understanding the material and familiarizing yourself with the exam format. Practice exams can be particularly helpful, providing a sense of what to expect on the test day. Additionally, using flashcards to help review key concepts and understand the application of these concepts in real-world scenarios, can significantly enhance your performance on the exam.
Conclusion
The North Carolina Real Estate License Exam is a comprehensive test of your real estate knowledge. While it may seem daunting, remember that it's a stepping stone on your path to becoming a real estate professional. With thorough preparation and a clear understanding of what to expect, you can approach the exam with confidence.
Remember, the real estate license exam is not just a test but an opportunity to showcase your understanding of the industry and your readiness to serve your future clients. As you prepare for the exam, remember that every hour of study brings you one step closer to your goal of becoming a licensed real estate agent in North Carolina.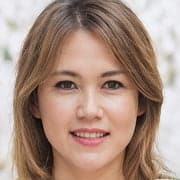 Margherita Ceresa an enthusiastic editor and writer at ExtraLargeAsLife.com. She has worked with many publications as a senior editor. Known for her incredible passion for everything new, she is a champion of celebrity news & lifestyle writing.