CBD products have gained so much popularity over the recent years that now there is a diverse range of products you can buy. Besides CBD oils, tinctures, capsules, and gummies, you can also buy CBD vape juice. The availability of so many products combined with their effectiveness has brought CBD products to the mainstream. There is a product for everyone, so if you are someone who does not like CBD oil, you can continue your smoking experience by enjoying the benefits of CBD vape juices.
What Is CBD Vape Juice?
CBD (cannabidiol) is present in the hemp plant. Manufacturers extract this compound to make CBD products. CBD products do not contain high amounts of tetrahydrocannabinol (THC). This quality of CBD products has made it ever so popular because you cannot get "high" from consuming CBD products. So even when you are using CBD vape juice, you will experience all the benefits of smoking cannabis without any unwanted adverse effects. Now one thing to note is that CBD vape juice does not contain any CBD oil. Instead, CBD vape juice contains CBD extract, cannabinoids, and terpenes.
Why Is It Important to Buy Good Quality Vape Juice?
Purchasing and consuming CBD vape juice is legal at a federal level in the United States, so you need not worry about legality. Although, on the other hand, the CBD market is void of any regulation. Therefore, it is paramount to ensure that you only buy good-quality vape juice. Due to the market being unregulated, some companies might try to cut corners to reduce their costs. This deception is a problematic issue because many consumers of CBD vape juice do not realize that they are not experiencing the actual benefits of CBD vape juice.
How Can You Identify Good Quality Vape Juice?
A great way to ensure that you are buying only good-quality vape juice is by checking the ingredients list available on the product page or the product labels. There will always be ample information to make an educated decision about which CBD vape juice you want to purchase. Another reason behind the popularity of CBD is that it is not toxic at all. So, if you buy CBD vape juice from an unreliable company, it can often be a gamble because they might have mixed some unwanted ingredients in the vape juice. In addition, there have been reports that claim that there are currently products on the market that do not contain the advertised amounts of CBD in their vape juices. Therefore, buying CBD vape juice from a trusted source will ensure that there is some quality control.
Another sign that you can use to identify a good brand is its reputation in the market. In the world of CBD, the market reputation of companies speaks volumes about their product quality. Be sure to read reviews and talk to other CBD vape juice users to gain a comprehensive understanding. If you do not purchase good quality CBD vape juice, you will not fully experience the benefits of consuming CBD. Moreover, there could also be a risk of potential harm because you might not know what ingredients are in your CBD vape juice.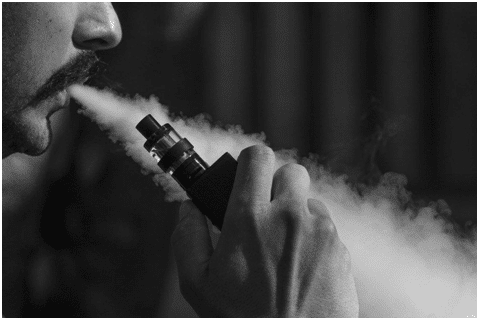 If CBD vape juice is significantly cheaper than all other products in the market, it might be a red flag. If someone is offering well below the market price, they have likely cut corners to achieve that price. With a product like CBD vape juice, you should always look to minimize risk and maximize benefit.
Most reputable companies get their CBD products certified from a standard third-party testing agency. This measure shows the dedication to quality, and it makes the product information much easier to verify. You can compare the company's data with the information given by the third-party testing agency to verify that the company is not misrepresenting any information. These third-party agencies conduct various lab tests, and they provide measurements such as the maximum level of CBD and the maximum level of THC present in the CBD products.
The probable side effects
CBD vape juices are relatively new to the market, and there are little to no known side effects. Research is still underway, and there are some side effects of vaping that may have adverse effects. Some users have reported feeling drowsy after consuming CBD, but no severe side effects of CBD are known to exist yet. One reason behind this could be that CBD is a naturally occurring compound, and it just stimulates the endocannabinoid system in our bodies that are already present. It is a known fact that the potential side effects of consuming CBD are much less severe than the side effects associated with consuming orthodox medicines. If your CBD vape juice has primarily natural ingredients, it should drastically reduce your chances of experiencing any adverse effects. To reiterate, the only way to minimize any side effects of consuming CBD vape juice is to buy only good-quality CBD products.
What Are the Benefits of Taking CBD Vape Juice?
CBD vape juice can help improve the overall quality of your life. It can also help you manage depression and deal with your anxiety. There are many more medical benefits of consuming CBD, such as reducing pain, reducing inflammation, stimulating appetite, and improving overall mental health. When you take CBD vape juice, you will feel energized and motivated to do your tasks. A remarkable aspect of consuming CBD is that there is no prescribed dosage, and you can incrementally change it to maximize the benefits. CBD vape juice is available in so many different flavors that you will inevitably find one you love. There are a lot of options that make CBD vape juice extremely appealing to users. Consuming CBD by vaping is a highly customizable method, so you will always be in total control of your experience.
Conclusion
As we have discussed, you must purchase only good-quality vape juices. This quality check will help you maximize your benefits while also minimizing any potential risks. Like anything, take CBD vape juice in moderation. You should always ensure that you are consuming CBD vape juice safely. Ensure that you read up on all the aspects of taking CBD vape juice before making any purchases. If you are still worried about using CBD vape juice, please consult with a medical professional to alleviate your fears. You can also consult with the company directly to learn more about their CBD vape juices in detail.
Rohan Biswas is a Writer and a Blogger I love to write any kind of category but my Favorite is Lifestyle, founder, and CEO at Solvingbee, Where you can find any type of how to post.