COVID-19 has robbed many of us of our income and distanced us from our loved ones. That makes it harder-than-ever to give (and afford) gifts for their birthdays, anniversaries or graduations. But that doesn't mean you can't show them that they're still in your heart.
The lack of our financial resources has forced us to become more resourceful. This is a chance for us to put less money and more thought into presents, which often leads to an even more heartfelt "Thank you."
Who knows? You might enjoy giving these 3 gifts so much that you continue to give them once the world has returned to normal.
1. Knit Something Yourself
Knitting has been around for centuries. But the emotional impact of receiving a handmade treasure hasn't changed. In fact, these items are more special than ever in the current "click-click-buy" world of online shopping.
Knitting your presents is also remarkably affordable. All you need is some yarn, some knitting and crochet tools and a bit of time. Meanwhile, the payoff gives your loved ones gifts that theywill absolutely love.
Your gift options are also not just limited to traditional scarves and sweaters. You can knit pet toys and clothes for the animal lovers in your life, baby clothes for the new parents, or even tablet sleeves for the younger crowd.
2. Make a Photo Album
Of course, there are always the high-end ones you can prepare using your MacBook's Photos app. Those look amazing and can range from about $20.00 – $60.00, depending on how many pictures you have.
However, there are plenty of other affordable and stylish ways you can put together something truly spectacular enough to show people how much they mean to you.
Many of these are surprisingly easy, even if you don't consider yourself a crafty person. The more out of your typical wheelhouse this gift is, the more the recipient will be surprised by the gift and by the gesture.
3. Create a Custom T-Shirt
You can really pull at the heartstrings by taking a memory, or an inside joke, from your past and putting it on a t-shirt.
You can order these online at affordable places like Vistaprint in a few quick clicks. Or, if you're looking for speedy or same-day delivery, you could go with a local print shop. Many specialize in t-shirts. Just Google "Custom t-shirts + Your city" to find one.
You can add nearly any image to a t-shirt, whether it's a family photo or a funny picture from an infamous party. But you could also just add a simple line of text or inside joke. Simplicity can have even more emotional impact.
These are unprecedented times. Many of us have been separated from our loved ones due to travel restrictions and social distancing. Many more have lost their jobs and have serious anxiety whenever a loved one's birthday comes around.
But gift giving doesn't have to be stressful. This is a chance to use your heart instead of your wallet, and make this the most thoughtful gift you have ever given. No gift receipt required!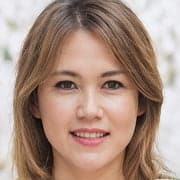 Margherita Ceresa an enthusiastic editor and writer at ExtraLargeAsLife.com. She has worked with many publications as a senior editor. Known for her incredible passion for everything new, she is a champion of celebrity news & lifestyle writing.