Your laundry room is too often overlooked as a room that can be functional and beautiful. Yet you should look to make it both. To do this you need to put some effort into shopping for items and appliances that get the job done and make the room a beautiful place to be as well.
Whether you are looking for washing machines or dryers, ironing boards, laundry tables, sinks or laundry mixers beauty and functionality are achievable.
You are in luck now because there are many places you can go online to help you to locate and purchase appliances and items that fit this dual description.
With this in mind, here is how to select the perfect laundry taps and mixers for your laundry room.
It should be Functional
The most important aspect of your taps and mixers should be that they are functional. Laundry room sinks are typically wide and able to hold a load of laundry at one time. This is in case you need to soak clothes or you want to wash delicate clothes by hand. The taps or mixers you select should be able to reach the entire sink which means you might want to select one with an extendable neck. You can also choose one that is tall allowing it to stay out of the way and still reach the entire sink.
You also have a choice to make between a single mixer or one with two taps for hot and cold water. You might find that having the easy separate controls over hot and cold make things easier you for you and there will definitely be times when you only want either hot or cold water, so dual taps is a better choice.
Whether you choose tap or a mixer make sure that you buy a high-quality brand that comes with a warranty and will last at least a decade. And remember that it is better to buy a high-quality mixer or tap on sale than to buy a cheap one just to save money.
It should be Beautiful
Your taps and mixers should also make your laundry room more attractive. You can find high-quality ones in a variety of materials including enamel, stainless steel, bronze, copper and pewter. Select the material that fits your style of home and that matches the other elements of your laundry room.
You can also select from the widest ranges of colours today. Yes, stainless steel, white and black are still the most popular colours but there are other colours that might accent your laundry room furnishings even better, and if so, go for those colours. The key is that no matter the colour you choose, you can select taps and mixers that are high quality and will last for years.
Finally, make sure that the mixer or tap you select is appropriate for your entire family to use. If you have children or a handicapped person in your family that will likely do laundry, make sure that the taps or mixers are easy for them to use and reach.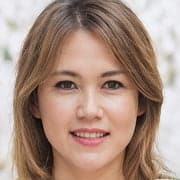 Margherita Ceresa an enthusiastic editor and writer at ExtraLargeAsLife.com. She has worked with many publications as a senior editor. Known for her incredible passion for everything new, she is a champion of celebrity news & lifestyle writing.