One of the most attractive and functional additions you can make to your home is to add a deck in your backyard. A deck made from beautiful wood-like spotted gum decking is the ideal addition to any home.
Things You Can Do with an Outdoor Deck:
An outdoor deck can serve as a perfect place for you and your family to spend time when you want to leave your house but not your home. You can place all sorts of entertainment and comfort items on your deck. Make an outdoor cooking area with a barbecue and seating area. You can put couches and comfortable chairs on it as well. Don't forget the entertainment appliances either. Add a sound system and a big-screen TV. You can even build it right around your pool or if it is big enough to put a Jacuzzi on it. All told, a deck is a perfect place for the family to have lots of enjoyment and it can also be the ideal location for outdoor parties.A deck well managed can offer the most modern beauty to your home and increase its overall worth. So keep that deck sparking . Employ only expert Deck Revival services for your most recent deck staining, rejuvenation, and replacement needs.
Why Spotted gum is the Perfect Timber for your Outdoor deck
Here are a few great reasons why potted gum makes great timber decking:
Great Quality decking Timber
Spotted gum is an excellent wood for Timber decking.  If you care for it properly, you can expect a minimum of 20 years from your deck made from spotted gum.
Grown Locally
Although not many timbers are, spotted gum is one of the timbers that is also grown locally.  Australia has very high standards for Timber that are grown on its shores. Because of this, you can be sure that the quality of the wood is high. Make sure when you purchase spotted gum timber, that it is in fact grown locally.
Shrinks Minimally
Because spotted gum is so dense, it shrinks very little. This means that you don't have to worry about your deck swelling, buckling, or cracking due to heat and humidity changes. This will save you a lot of money and many headaches over time.
Great for Bushfire Prone Areas
Spotted gumwood is extremely dense. In fact, it has the highest reading in terms of its fire resistance. If you live in an area where there are bushfires, it is typically recommended that you do not utilize wood around your home. However, spotted gum is one of the woods that is allowed.
Low Tannin Content
Unlike many Hardwoods, spotted gum contains few tannins. As a result, the wood does not bleed much, relieving you of having to care for the wood because of this.
Good Pricing
Because it is grown locally spotted gum timber is cheaper than many imported hardwood timbers.
Great Color Variations
Spotted gum has a wide range of colour variations from chocolate to pale brown. This variety allows you to select the natural colour you want, and not have to spend the time and energy to change the deck to your desired colour.
Spotted gum timber is an excellent choice for decking. It will provide you and your family decades of fun and enjoyment and help to create the favourite area in your home.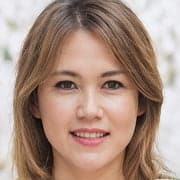 Margherita Ceresa an enthusiastic editor and writer at ExtraLargeAsLife.com. She has worked with many publications as a senior editor. Known for her incredible passion for everything new, she is a champion of celebrity news & lifestyle writing.