Dentistry is perhaps one of the most challenging careers to pursue. Imagine being bestowed with the responsibility of helping people achieve the perfect smile that they desire—you need to make sure that you have the proper knowledge, sufficient experience, and complete tools to do that. 
Every dentist in Capalaba knows that oral health directly affects a person's overall well-being. Capalaba is located in Brisbane, Queensland, Australia. It is a suburb that covers around 18.703 square kilometres of a landmass. Currently, the area houses over 17,000 constituents, with around 74.4% of the population being Australian-born citizens. 
If you live around the area and desire to embark on your journey as an aspiring dentist, there are key pointers that you need to know first. These pointers involve the prerequisites that you must complete for you to qualify for a course in dentistry.
What are these prerequisites?
Dentistry courses in Queensland require aspiring students to build up their credentials and work on completing the standards set by the Australian Tertiary Admission Rank (ATAR) for Dentistry. The ATAR is designed to assess the academic achievement of a student. To qualify, you must have an ATAR score of at least 99. Indeed, the stakes are quite high.
As for the courses, some universities, such as the University of Queensland, offer a five-year program for honour students who want to enrol and complete a Bachelor's degree in Dental Science. The course includes in-clinic practical activities and assignments, along with programs and training that will prepare you before you move on to more advanced subjects that entail the first-hand experience in a clinical setting.
Upon completing your Bachelor's degree, you also have a broad selection of specialization courses and universities to choose from. It all depends on your credentials and on the specific field that you want to focus on as a future dentist. Some of the possible doctorate courses you can take include Orthodontics, Periodontics, Dental-maxillofacial radiology, Oral Medicine, and Dentistry for Special Needs. You can also choose to concentrate on cosmetic dentistry, as this is a fairly popular field in dental health with no shortage of patients.
Some universities in Queensland not only provide students with the opportunity to work in dental clinics. Those with more advanced resources allow students to apply their educational training on dental health on real patients. It is a huge opportunity that used to be far-off even for students with excellent grades. Now, the professional field has opened their doors in helping students harness practical skills and extensive knowledge in the field of dentistry.
Aside from the ATAR, you can also look into additional courses that you can take to qualify for the said course. In some cases, applicants whose ATAR scores did not qualify, are given the option to complete bridging courses. The bridging courses include subjects and programs such as oral hygiene and health. At best, you can coordinate with the appropriate authorities in your school to determine other potential courses or tests that you can take to qualify for a course related to dental care.
Whether you want to become a dentist in Capalaba or decide to practice your specialization elsewhere, it is important to absorb all the training and information that you will gain as you begin to study dentistry. Strive to excel in your field of choice, and you are sure to help bring a positive difference in many lives.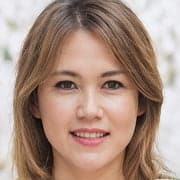 Margherita Ceresa an enthusiastic editor and writer at ExtraLargeAsLife.com. She has worked with many publications as a senior editor. Known for her incredible passion for everything new, she is a champion of celebrity news & lifestyle writing.