Every one of us has a house that we always dreamed of; its interiors can be modern, contemporary, Scandinavian, and the most famous minimalist. But, these house interiors will always entail cost and labor. So, before picking up your desired design, take into consideration your budget, lifestyle, and what your family needs.
If you want to add a classic and natural look for your home, rattan is the best option. It adds a tropical vibe and a resort feel to your home. It is made from rattan cane extracted from the palm trees. Rattan is the best raw material for furniture, making it durable to last for how many years.
We can see a lot of rattan in the tropical rainforest of Southeast Asia like the Philippines and Indonesia. Way back, rattan is just used for outdoor furniture, but it is even used as bags, dining tables, baskets, and many more. I bet you that when you see one, you can't take your eyes off because of its distinct look.
Rattan In Your Living Room
Gone are the days when rattan is just used outdoors. This time, rattan furniture can be anywhere in your home, indoor or outdoor. You don't have to doubt the strength of this rattan furniture because it's guaranteed to be made from a sturdy material. A rattan sofa set will add a very calming vibe to your living room.
You can also make use of rattan to replace modern chandeliers. Placing a tropical plant in the corner and putting it inside a rattan basket would be a perfect combination. Well, if I have all these rattans in my living room, I want to stay there and relax.
Rattan In Bedroom
Who does not want to sleep soundly at night? A resort-feel vibe is what a rattan bed could bring and puts you to deep sleep. You can also add a more sophisticated look at your bedroom by placing a rattan mat on the floor. You can pair it with white curtains in your window and it would be undeniably the perfect place to sleep.
Rattan In Dining Area
Not just your standard dining set made of metal or hardwood; rattan will give a refreshing and comfortable aura when you eat. It helps you have a good mood when you wake up in the morning and have breakfast using the rattan chair and table. Rattan placemats are also available if you want your dining experience extraordinary.
Rattan In Garden Area
Rattan blends well in your garden because of its natural component. Do not mistakenly put modern furniture in your garden because it will not look right or awkward. A garden is where you want to relax and be one with nature, so make sure you also choose a naturally made furniture like rattan.
Rattan In Kitchen
Today, we can also use rattan furniture in our kitchen. Aside from the typical plastic or metal material for storage, you can also use rattan baskets to keep your kitchen stuff or organize your favorite spices. Using rattan bar counter chairs will make your kitchen look clean and unique.
Takeaway
Rattan made its name because of its distinct look and relaxing feel. It may be expensive, but the calming effect brought by this furniture is priceless. Living in a fast-paced world can sometimes result in having no time to go to the beach to experience nature, but with this rattan furniture, it gives us a resort-like feeling every day.
Our home is what defines us, our personality. Our house must be a fair reflection of ourselves. A lovely home does not always mean a good one. There are plenty of considerations before you can call a place home. It's not just about furniture and material things. Home is about people living there.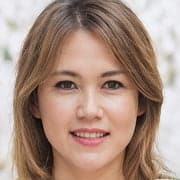 Margherita Ceresa an enthusiastic editor and writer at ExtraLargeAsLife.com. She has worked with many publications as a senior editor. Known for her incredible passion for everything new, she is a champion of celebrity news & lifestyle writing.