In 2008, the world saw an enormous economic recession. It was so widespread that it became known as the "Great Recession". It began after the collapse of the United States real estate market. Things like policies of other nations, mortgage inflations, and a financial crisis added to the storm. It created the largest economic downfall since the Great Depression in the 1930s. The reality of 2020 is, the auto industry is plummeting, and experts believe it could create another economic recession.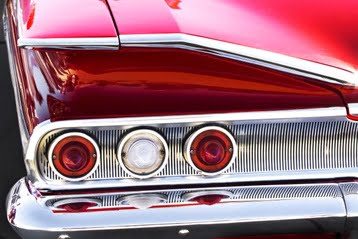 The auto industry is still selling nearly 75 million units a year, but that number has steadily been declining since 2016. According to Statista, there were more than 96 million motor vehicles produced in 2017. In that same year, 79.6 million units were sold. There are a number of issues, but that discrepancy is one of the chief concerns. Manufacturing is getting better, but consumer demand is decreasing. The auto industry is taking hits from every direction; some corporations have taken hits from the Coronavirus outbreak, while others have been impacted by the rise of ridesharing throughout the world.
The world is cruel these days; car accidents are no different. They are frightening and dangerous, yet big-name insurance companies are only out for money; at Dennis Hernandez & Associates, one of the best accident lawyers in Florida, we're out to help people. Auto accident lawyers can assist you in determining if you have a claim. Call today for your free consultation; we'll break down the details to help your cause.
Statistics & Reasons
Reports and predictions are coming out from experts around the world about what the 2020 auto industry may look like. It has been forecasted that sales and market values will be decreasing again. Some experts believe that there will be a 30% decrease in sales by 2022. That is a huge concern for the auto industry, but also for the worlds economy. We rely heavily on the trillions of dollars the industry produces; if it continues to decrease, we may see another recession. The main reasons this issue is occurring are as follows:
The World is Expensive
In the past, things were not nearly as expensive. Our parents and grandparents lived in a far cheaper world than the young adults of today. New motor vehicle prices haven't changed drastically in the last decade, but everything else has. That creates less money to be used towards buying vehicles.
The world we live in currently is more expensive in every area of life. This is not due to inflation; things are genuinely more expensive than they were a generation ago. In 1940, the average cost of a home was $2,938. In 1980, it was $47,200. Today, houses will cost an average of more than $135,000. If you adjusted 1940 prices for inflation, they would cost only $30,600. In the 1980s, the average age of homebuyers was 30; it is now 44.
Things don't stop in the realty industry; expensive costs have affected education, gas, food, and travel. So, what does this all mean for the auto industry? It means consumers do not have the money to purchase vehicles. Student debt is up over 1.5 trillion dollars in 2020; how can you expect a student, fresh out of college, to have the means to buy a car? You can't. Because of this enormous rise in costs, the auto industry is taking a hit in units sold. Between 2017 and 2019, sales went down by five million units.
There is a perfect storm brewing that has the capability of taking the world into another recession. The victim this time, though, will be the auto industry.
Rideshare Epidemic
Every generation, something new comes along that is a better alternative to the current process. Cabs and taxis were used until this recent decade, but were really only widely popular in large cities. With ridesharing companies coming to the forefront of transportation, people aren't bothering to purchase cars. Companies like Uber and Lyft are the most popular mode of transportation for the current generation. Millennials are the largest generation ever, but instead of buying new vehicles, they're hailing rides.
Lyft came out with an economic report which stated that 35% of their riders do not own a car. The epidemic of ridesharing is killing the auto industry. Hailing a ride when you need one, right from an app on your phone, is cheaper and easier than owning a car. Combine a car payment, insurance policy, gas prices and maintenance, owning an automobile can cost more than $500 a month. That's money that the current generation does not have.
Coronavirus
The eruption of the Coronavirus has been the main headline across the world's newspapers. You've undoubtedly seen the rise in concern, but you probably had no idea its effects are trickling into the auto industry. It seems odd that the two would relate in any way, but the industry is most certainly taking a hit in Asian countries.
China is the number one automobile manufacturing country in the world. Coronavirus has hit the most amount of people in, you guessed it, China. The spread of the disease has caused many production companies to halt all of their processes. This stop in business has created a shortage in vehicles produced, further devaluing the automotive industry. Cars and diseases seem to not link in most cases, but in this instance, they certainly do.
Cost of Going Electric
Electric vehicles (EVs) are becoming a focal point for every automobile manufacturing company across the globe. The Osborne effect from the electric revolution might be the number one reason for the auto industry's downfall. The Osborne effect is what happens when a new product is released early. That future product begins to be seen by the general public, and it is more intriguing than the current product. People tend to pause on whatever purchase they are thinking of making to wait for the new product to come out. This social phenomenon is happening in the auto industry as we speak. Companies, like Tesla, have created wide consumer want for EVs, but the majority of the current vehicles on the market are still powered by gas. The consumer interest in electric has caused a decrease in sale of gas-powered vehicles.
Now that the Osborne effect has taken place, automobile manufacturing companies are rushing to produce the newest and best electric vehicles. As you can imagine, it is not cheap. Electric vehicle technology is not yet perfected, so it costs much more than making a traditional vehicle. The rise in price to produce EVs is bringing some corporations to their knees.
Author Bio:
Dennis started practicing law at just 23 years old. He obtained his undergraduate degree from Duke University and continued to earn law degrees from Florida State University College of Law and Harvard Law School. Blessed with multiple associations, memberships, and awards, Dennis graduated from the Trial Lawyers College. Mr. Hernandez is one of only 1,378 attorneys who claim this distinction. In 1996, he founded firm Dennis Hernandez & Associates, P.A., which concentrates in the areas of personal injury, medical malpractice, and product liability. Dennis is admitted to practice law in all State of Florida courts, The Supreme Court of the United States, U.S. Court of Appeals for the Eleventh District, U.S. District Court for the Middle District of Florida, and the U.S. District Court for the Southern District of Florida.
Clare Louise, a reputed physician, has dedicated a momentous segment of his career and life towards the treatment of people with serious opioid addiction issues. This above-mentioned article of his is indispensable in parting awareness about coping with and overcoming drug abuse and making some significant changes.