Many people don't want to miss out on looking their best every time they are out. There are many ways to style your outfit by getting inspiration from a few social media personalities and celebrities. Even if you style yourself with simple clothes, you can create some distinction by incorporating jewellery. 
Both men and women are turning to silver jewellery because of how great it looks on them. However, not every style will suit the piece of jewellery you have on. There are at least a few clothing styles one can use to make the jewellery look good on them. Experienced people who style their clothes usually follow a few basic tips to pull off a great look with their accessories. 
Incorporate Colours That Go Well with Silver
As with any clothing, you should determine which colours will go well with your silver jewellery. You should try using contrasting coloured clothing to match with the jewellery to enhance your overall look further. A suitable clothing colour is black because the jewellery's silver colour will make it stand out better since it's the only light colour on your outfit. People are bound to notice your jewellery even from afar.
Apart from the colour black, you also have the option to choose a dark green or a navy or royal blue colour which aren't too heavy on the eyes. You can use silver earrings with a great navy-blue shirt to redirect people's eyes towards your earrings.
Clothing Designs Are Critical
In some instances, people would wear too many layers of clothing to the point that the jewellery is barely noticeable. The purpose of wearing jewellery is to make it more noticeable. Wearing more pieces of clothing will defeat its purpose. A good tip is to never wear clothes with multiple patterns and colours to hide the jewellery from plain sight. If you want to wear a balanced outfit, you can always go for simple silver jewellery and neutral-coloured clothes. 
Colour of Clothes During Winter and Summer
Some prefer to wear mostly white clothes the entire year as it's the most flexible colour that can go well with other pieces of clothing, especially silver jewellery. However, other light-coloured clothes won't pair well with the jewellery. Colours such as light blue, lilac, and light pink will go against silver jewellery. Make sure your winter clothes don't have these colours to enhance with your silver accessories. 
Aside from the winter season, you have the summer season to think about as well. There are fewer chances of you wearing black since the colour will absorb heat more than keep you cool. Wearing white is the best for the summer season and will definitely pair well with silver accessories. Other colours that go well with the summer season are ice pink, soft peach, or anything in between. 
Jewellery Design is Critical
Now that you know what clothes to wear for your silver jewellery, the next step is to look for a type of jewellery that will fit your outfit and personality well. There are hundreds of jewellery designs and styles that will suit each occasion. You should go for jewellery with beach shells or tropical designs if you plan on wearing it at beach-themed events. And if you need one for formal events, you should go for ones that have elegant designs, such as spiral-shaped earrings or beaded necklaces and bracelets.
There are reliable companies that can provide quality silver accessories for people to wear. As long as you follow the jewellery tips mentioned, you won't have any difficulty choosing the right silver jewellery to use for specific events.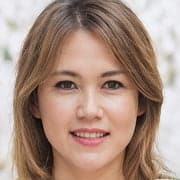 Margherita Ceresa an enthusiastic editor and writer at ExtraLargeAsLife.com. She has worked with many publications as a senior editor. Known for her incredible passion for everything new, she is a champion of celebrity news & lifestyle writing.