Delhi is officially known as the NCT or National Capital Territory of India. It is a massive region located north of the country. The National Center for Biotechnology Information Stated that India has one of the highest cancer rates in the world, ranging from the gallbladder to the lower pharynx. 
In Delhi, there are 88 hospitals to serve those who are sick. But if you get a cancer diagnosis, you will need a special treatment facility focusing on your disease. One concern for most patients is finding a cancer facility, along with the oncologist. 
An oncologist is a certified doctor who has a cancer specialization. The most important part of your cancer journey is finding your doctor and hospital because this will greatly impact your treatment plan and eventual recovery. 
Finding the best cancer hospital in Delhi will need a bit of research. Listed below are top tips to help you find and select the top cancer service provider who will help you on your road to recovery: 
Ask Your General Physician for Recommendation
It is highly likely that you found out something was wrong as per the information given by your general physician. Since you've been under this person's care for a long time, you definitely trust this person and value his or her opinion. 
Usually, doctors have a vast network with other specialists. It would be prudent to ask your physician for an oncologist referral because he or she may know a cancer expert. 
Find a Center with a Multidisciplinary Approach
You need to find a facility that offers a multidisciplinary approach. With this, the patient will receive input from several cancer specialists. You will be under the care of these experts, including surgeons, oncologists, and oncology nurses. 
All of them will convene regarding your case and craft the most effective treatment plan. As the saying goes, more heads are better than one. 
Look for a Designated Specialty Hospital
Not all hospitals are made the same. It would help if you found a cancer hospital in Delhi that is recognized for their mastery in treating cancer. They are staffed with high-tech equipment, stringent procedures, along with the best specialists. All of these matters when it comes to your treatment. 
Consider a Facility Even If It is Far
Consider working with a facility that is a bit farther from your home. Keep in mind that some centers are willing to work with your local doctors. Usually, you can get your surgery executed in the specialty hospital, while the rest of your post-surgery treatment can be done locally. 
It is common for a specialist in the cancer center to collaborate with your local doctor if your home is far away. 
Take the Time to Meet Several Doctors
It would help to meet with several doctors. Getting a second opinion is actually expected. Different specialists, at times, can have varying recommendations depending on their experience. 
It would help to speak with a few to find out what similarities and differences they have regarding your case. Through this method, you can filter out who is the best person for the job. 
Speaking with a doctor will also show who has the best bedside manner and most caring demeanor. You may feel comfortable with a particular caregiver. 
Conduct Extensive Research
When it comes to your health, you need to be proactive. You can browse through the internet and other sources to educate yourself. After all, it would help if you learned about various treatment options whey will be doing on your body. 
Do keep in mind that some treatments you find online still need your physician's perspective. Your personal doctor knows every detail about your case, which the internet will not provide for you. 
You must ask your physician about the risks and perks of each treatment on you, whether physically, mentally, emotionally, or financially. All of these come to play when you are facing cancer. 
Check on Clinical Trials
Right off the bat, you have to ask about clinical trials. These trials are research studies that test new methods on how to treat your cancer. For some, being involved in this trial will defray the cost of cancer treatment. 
It also has the potential to help improve both the treatment and outcome for you and, more importantly, future patients. 
Final Word
Getting a cancer diagnosis is not a death sentence. By partnering with the right cancer hospital and oncologist, you can seek a treatment plan to help with your healing and extend your life. 
It will not be an easy journey, but it will teach you how to appreciate life and find join in the simplest things.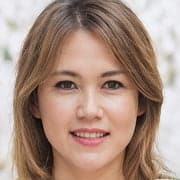 Margherita Ceresa an enthusiastic editor and writer at ExtraLargeAsLife.com. She has worked with many publications as a senior editor. Known for her incredible passion for everything new, she is a champion of celebrity news & lifestyle writing.