Teaching is the noblest, satisfying and challenging profession in the world. Since early education plays a crucial part in child development, the role of an educator, teacher and leader at the tender age is indisputably relevant. Parents would prefer caretakers who are proficient in formal knowledge and skilled in integral personal techniques that make learning an art. 
A profession in childhood education and care is a give-and-take of knowledge and, at the same time, contentment in life. There are many child care courses in Sydney which provide a certificate and eligibility to work as an early childhood caretaker. Caretaking would become easy and rewarding if these must-haves are acquired. Have a look at some essential qualities of a child caretaker:
1. Patience: An essential quality of an educator is patience. Since child caretakers are dealing with budding brains full of energy and curiosity, they should tolerate the questions and problems repeatedly. Caretakers should deal with the anxiety of parents too. Teachers never give up and should try new and engaging methods to help the students overcome the difficulties. 
2. Sense of Humour: A person with excellent humour sense becomes the favourite teacher of every child. A classroom with jokes and laughter would keep the students engaging throughout. Plus, children would not connect the teacher with fear but instead influences them with love. 
3. Engaging personality: Caretakers should teach children kindness and honesty through their character itself. Their teaching style should persuade the attention of every child. 
4. Creativity: Childhood teaching in Sydney is a highly creative process. It is a teaching-cum-learning procedure. The ideas of kids are original and innovative. Child caretakers should be able to teach and learn creativity throughout the class. They should be able to adapt and adopt the concepts which keep the students focused throughout the lesson. 
5. Flexible: There must be kids from different social backgrounds and also children with physical and mental disabilities. The teacher should be flexible in the classroom to deal with every student without any difficulty. They must adapt according to the needs of the children. 
6. Best Listener and Communicator: Youngsters have many stories to tell, and they also love to listen to the tales. Only the best listener could lend their ears to every minor complaint and happiness these young learners have to share. Since they are in the early learning stage, educators should learn to communicate with clarity. Every word of the caretaker creates self-awareness and self-reflection in the mind of the child.
7. Loves Teaching: Educators should be passionate about their profession and enjoy teaching. Only a teacher who loves their job can make the class engaging. Any profession done without love becomes ineffective and a burden. 
8. Innovative and Enthusiast: Caretakers should think about new techniques to make the whole classroom lively and engaging. They should be creative and at the same time enthusiastic about their work. 
9. Compassionate and Confident: Early childhood educators should be emotionally available to every student in the classroom. They should be compassionate and empathetic. Caretakers should give extra time and care to kids who struggle academically. They should remain confident in any challenging situations. This would have a positive impact on the children. 
10. A degree in childcare and early childhood education: Right education creates an outstanding educator. Since child caretaking needs a space for creativity and a mindful curriculum, teachers should gain a degree in childcare and development. A degree in child care courses in Sydney is a foundation for future academic achievements in the country.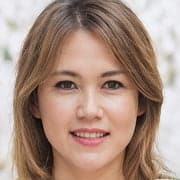 Margherita Ceresa an enthusiastic editor and writer at ExtraLargeAsLife.com. She has worked with many publications as a senior editor. Known for her incredible passion for everything new, she is a champion of celebrity news & lifestyle writing.