Maybe you've gained a few pounds in the last few months. Or it has undergone transformations that are normal in a woman's life, such as motherhood. It doesn't matter what the cause is, but may you find the solution. 
The simple act of shaping bodysuits can totally transform your body. You can redesign your curves naturally with maximum comfort to carry out everyday activities. Check out the latest trends in women's slimming bodysuits that you should have in your closet.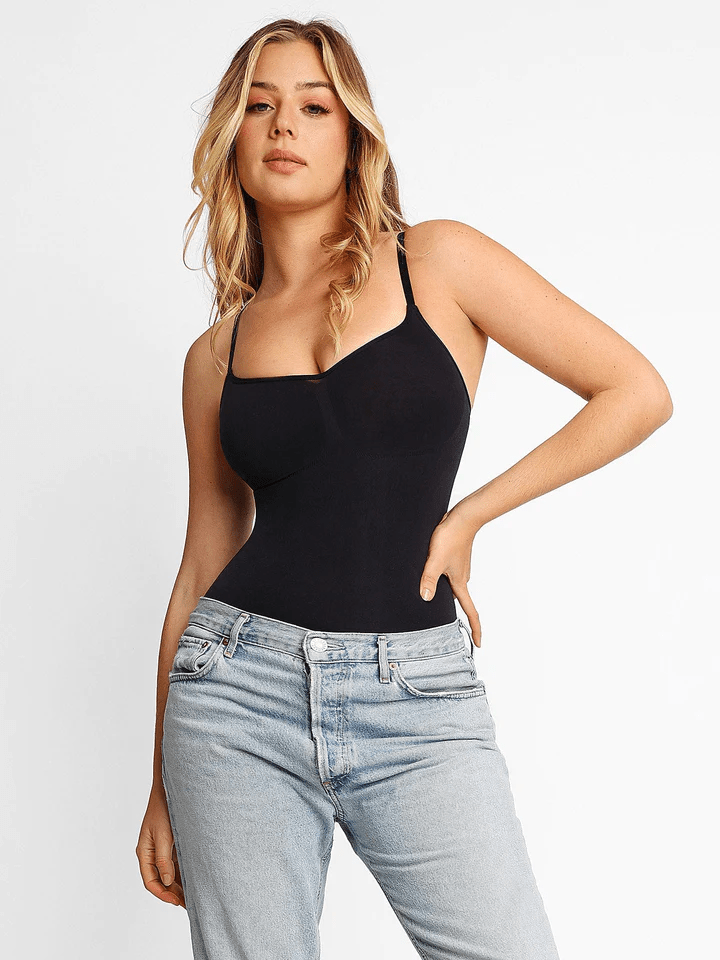 https://www.popilush.com/cdn/shop/products/popilush-full-confidence-open-gusset-slimming-bodysuit-plus-size-seamless-shapewear-32775977107632_720x.jpg?v=1673236248
1-Full Confidence Open Gusset Slimming Bodysuit
This model is a great buy because it can be used in so many ways that will benefit your body. As a main garment it goes perfectly with a wide leg or any overlay. Underneath its clothes, it comes as an invisibility helper for female body shaping. Excellent proposal for you to wear underneath your work uniform or social clothes, for example. 
It has full light control that controls butt, thighs, tummy and bust. Delivers a complete shape that covers the upper and lower body area naturally. It is made of silky fabric with a composition of 77% Nylon / 23% Elastane. 
https://www.popilush.com/cdn/shop/files/popilush-built-in-shapewear-slip-maxi-lounge-dress-shaping-slip-dress-33076404682928_720x@2x.jpg?v=1692781578
2-Built-In Shapewear Modal Lounge Dresses
A dress can also help you reduce measurements in a matter of seconds. But not just anyone, you should choose one of the versions of the body shaper for dress modal with extremely soft and comfortable fabric. 
This model has body shaper underneath, which shapes your curves invisibly. The shapewear shorts flatten the abdomen region through dual-layer waist control. Align posture, thighs, hips and butt through technology for a BBL effect. It is available in six sizes (S, M, L, XL, XXL, 3XL) and different colors to create many different compositions.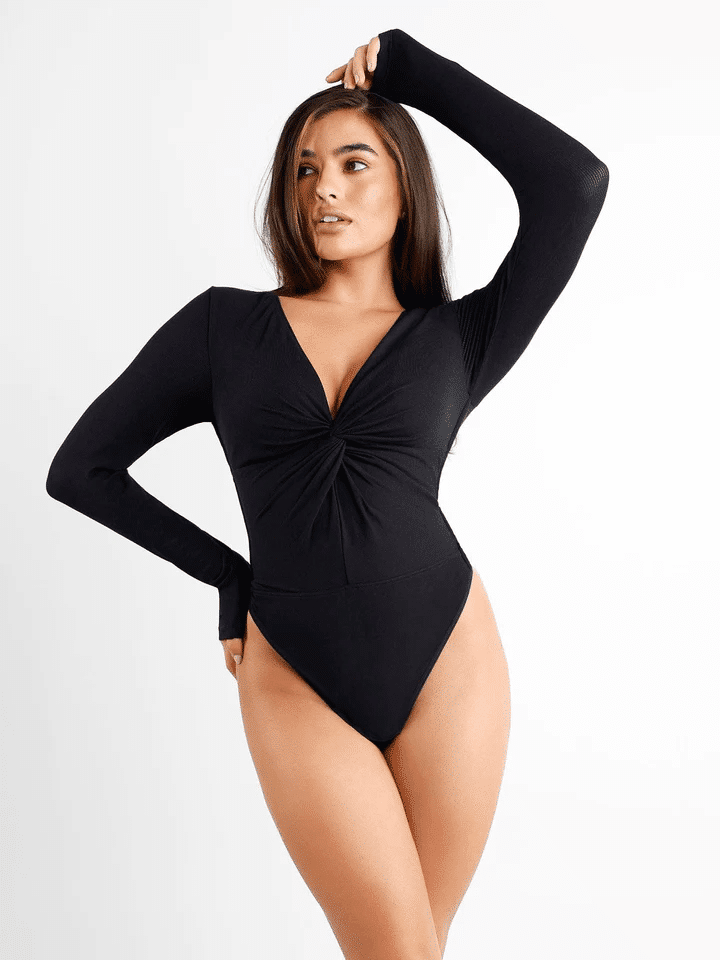 https://www.popilush.com/cdn/shop/files/popilush-mt230212-33230701396144_720x.jpg?v=1691736515
3-Ruched Long Sleeve V-Neck Shapewear Modal Thong Bodysuit
You also need to think about the coldest days. This model with long sleeves and V-neck delivers elegance and a sensual touch that makes you more feminine. The thong on the back softens your look, which can be complemented with diverse overlays like a leather jacket. 
It's made of breathable, soft fabric with an 88% modal + 12% spandex composition. The transparent elastic is designed to support the breast area. The buttocks are shaped in a non-compressing T shape that promotes butt lift. The tummy is flattened through the double-layer mesh at the waist. 
4-Deep V-Neck Leather Shapewear Thong Bodysuit
This model is ideal for those days when you want to amp up your sensual energy. It is an extremely sexy piece that can be used as underwear or as a main piece, with all the support and benefits that the best bodysuits shapewear can offer you.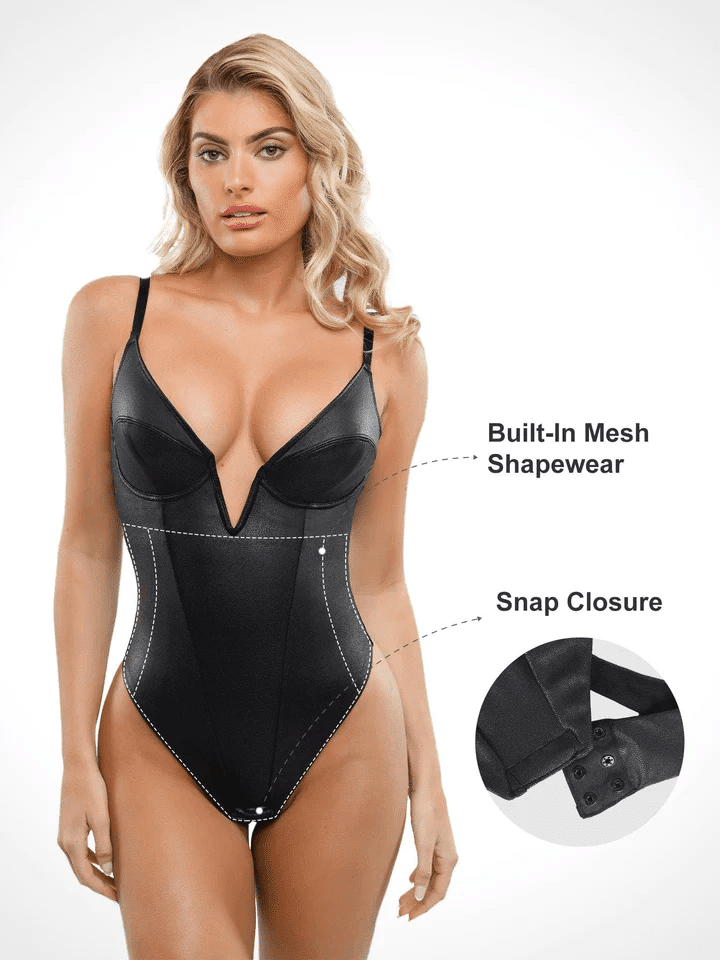 https://www.popilush.com/cdn/shop/files/popilush-deep-v-neck-leather-shapewear-thong-bodysuit-33288147271856_720x.jpg?v=1694074468 
It is made from elastic, breathable fabric that imitates leather. Its composition contains: 
Exterior/outside: 75% Nylon + 25% Spandex

 

Interior/linning: 62% Nylon"+ 38% Spandex

 
The dividing line at the waist delivers a narrow shape that, together with the shaping mesh, flattens the tummy perfectly. It has adjustable straps that allow for better adaptation to any body type and a V-shaped steel ring to create a very attractive neckline. 
You don't have to worry about wearing underwear as the crotch area has cotton fabric.