It is difficult to watch a loved one struggle with a health issue that might stem from a progressive medical condition, a sudden accident, or an unexpected health issue.
Unfortunately, they might no longer be able to perform various everyday tasks or struggle cognitively.
Yet, help is available in many forms to provide a loved one with the support they need to live a fuller life. Here's how to find specialist care for someone you love.
Talk to a Loved One's Doctor
Talking to a loved one's doctor is the first step you must take. They will not only have an in-depth understanding of their medical history and needs, but they will have a rock-solid understanding of the best specialist care options available. 
While it might not be an easy conversation, it will help you make a more informed decision on their medical needs.
Arrange a Care Home Visit
Many care homes provide specialist care to those who need daily assistance. 
For example, Signature Care Homes provides exceptional dementia care in a purpose-built environment, which will support the safety, wellbeing, and comfort of those living with the disease. 
The dementia care team treats every resident with respect, dignity, and compassion while providing unrivaled care around-the-clock. 
If you believe a loved one needs additional support each day, reach out to a reputable care home near you to organize a visit.
Consider At Home Care
In-home care is another option that can support those living with a medical condition, disability, long-term illness, or frailty. 
For example, you could organize a live-in carer to provide 24-hour assistance or hire a home help to complete various tasks, such as bathing your loved one, cooking meals, or performing household chores. 
Reach out to an at-home care company for more information.
A Psychiatric Hospital
Many people living with a mental health condition will never need to enter a psychiatric hospital. 
However, facilities are available for those who cannot manage their mental illness symptoms.
People who often require this specialist mental health support include those who no longer feel in control of their emotions are experiencing suicidal thoughts, have attempted to take their own life, or have damaged their health due to alcohol or drug abuse, an eating disorder, or self-harming.
A psychiatric hospital will ensure a patient receives mental health support and the correct medications from specialist doctors and nurses. 
The specialist care is often organized by an emergency department, a community health team, a doctor, or a psychiatrist.
End-of-Life Care
Everyone deserves to pass away with dignity, which is what end-of-life care guarantees. 
Also known as hospice or palliative care, a doctor or nurse will recommend the end of life care for those who cannot or do not wish to receive additional medical treatment for a progressive medical condition.
The specialist medical care ensures a person leaves their life sensitively and in comfort. 
It is often an option for people living with serious illnesses, such as cancer, heart failure, Parkinson's disease, dementia, or chronic obstructive pulmonary disease.
Every step is taken by a dedicated palliative care team to help a person feel relaxed, comfortable, and respected as they approach the end of their life. 
The team will consist of various professionals to support a patient and their loved ones, such as specialist doctors and nurses, nutritionists, social workers, and chaplains.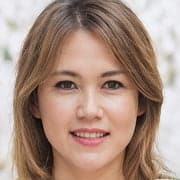 Margherita Ceresa an enthusiastic editor and writer at ExtraLargeAsLife.com. She has worked with many publications as a senior editor. Known for her incredible passion for everything new, she is a champion of celebrity news & lifestyle writing.