"An optimist laughs to forget, a pessimist forgets to laugh"
Laughter heals every sorrow, even disease. Children in the 90s have had a wonderful childhood, with tonnes of television series and films to watch. Speaking of laughter, we are about to delve into the life of the daughter of a man who literally made us split our sides whenever we saw him on the television.
Rowan Atkinson, who is most popularly known for his work in Mr. Bean, Black Adder, and Johnny English. This legendary actor-comedian was born on January 6, in Newcastle upon Tyne, England. An enthralling fact about Rowan Atkinson is that he has a master's degree in electrical engineering from Oxford University. Apart from being an actor and a comedian, Rowan Atkinson has also written for several plays and movies.
He got married to a make-up artist, Sunetra, with whom he had two kids, Benjamin Atkinson and Lily Grace Atkinson. After getting divorced, he became the father of another child with his girlfriend Loiuse Ford. This is a gist of Mr. Atkinson's life. He had his daughter Lily Sastry with Sunetra, his ex-wife and that's who we are going to talk about in this article.
Lily Sastry (Atkinson's) Biography
Her talent, like her father could not remain hidden from herself and from the world. But unlike her father, Rowan Atkinson, she found comfort in the world of lyrics and music. Lily, therefore, is a vocalist and lyricist by profession. She was born on July 11, 1995, as the second child and only daughter to Rowan Atkinson and Sunetra Sastry. Born to one of the richest and famous actors in London, Lily has been a privileged child since the beginning. Raised in an elite section of London, Lilly attended a private all-girls school.
Lily grew up in the countryside with her parents and is a British national by birth.
Lily has an elder brother named Benjamin Atkinson. After her parents, Rowan and Sunetra got separated in 2015, Lily expressed her desire to stay close to both the guardians. Lily is a quarter Indian through her mother, Sunetra Sastry's legacy.
Lily Sastry's Family
Lily Sastry is a self-dependent, individual who happens to be a vocalist and lyricist. Lily Sastry's father, Rowan Atkinson, got divorced from her mother, Sunetra Sastry in 2015. Further, Lily is not the only child; she has a sibling named Benjamin Atkinson, who is elder to her.
Apart from her parents and a brother, Lily has two uncles, Rhodey Atkinson and Rupert and grandparents, Eric Atkinson and Ella May. Lily changed her name from Lily Atkinson to Lily Sastry in 2015.
Lily Sastry's Relationship with Her Father
Lily decided to opt for a career as an entertainer since she was a little child and following the path leading to her dreams, she made her debut in the Christmas movie "Tooth" where she played the role of a new recruit about almost a decade ago.
Lily and her father Rowan's relationship became the topic of discussion when Rowan and Sunetra, Lily's mother got separated in 2015 and Lily deleted two years worth of images from her Instagram account. Apart from this, she also changed her name from Lily Atkinson to Lily Sastry taking her maiden name.
Due to this, it was believed that the father-daughter relationship had turned sour. But, the rumors were set straight when Lily was spotted at "Johnny English Strikes Again" premiere with her father.
It can thus be believed that Lily and Rowan are currently on good terms with each other sharing a perfect bond of father and daughter.
Lily Sastry's Career
Despite having a great family background, Lily decided to follow her passion and become a performance artist. Writing songs, singing them, and creating music for them was always her hobby and that's what she excelled in. With her father's support, she uploaded a few songs of hers on SoundCloud, which gained popularity quickly.
Lily's first cabaret performance came a few years ago when she performed at the Pheasantry, a famous club in London. Her one-woman show was sold out completely and the critics praised her burlesque performance later. Since then Lily Sastry has been performing on stage, where her dreams found reality.
Lily Sastry's Filmography (with her father)
Even though her passion has always been music, Lily has appeared on the screen several times. Apart from her debut Christmas film, "Tooth", Lily has also appeared in Johnny English Reborn and Mr. Bean's Holiday.
It was later on, that she realized and decided to follow her passion that was music.
Why did Lily Atkinson change her name?
Most people are unaware as to why Lily changed the name from Atkinson to Sastry. The question has made people eager to know why Lily took up her mother's maiden name, giving up her father's.
It was in 2015, that Lily's father, Rowan Atkinson and her mother Sunetra Sastry got divorced and in 2017 Rowan declared that he and his girlfriend Loiuse Ford are expecting a child together. It was during this time, that Lily not only changed her name from Atkinson to Sastry, but also deleted about two years worth of images from her Instagram account. The relationship between her and her father was believed to have turned sour after this.
The rumors, although were proven wrong later when she was spotted with her father at the premiere of Johnny English Reborn.
The Relationship Status of Lily Sastry
Lily is a strong and beautiful individual, who has decided to pursue her career in music and is doing pretty well, which is evident from her incredible fan base.
Lily prefers to keep her personal life personal, away from the spotlight, and has no boyfriend currently, even though her fans would like her to start dating someone. Lily is strictly and rigorously following her dreams at the moment.
Lily Sastry's Hairstyle
Lily's hairstyle has been in the trend. Her fans are crazy about her hairstyle, which, in fact, even accents with her personality. She has long wavy hair with side-swept partition with a puff from the other side.
She complements this with brunette hair color and blonde highlights. Her hairstyle also suits her face shape perfectly. Lily Sastry's Instagram is full of pictures where she flaunts her pretty hair.
Social Media Talks and Recent News about Lily Sastry
Lily Sastry is a strong individual with a great passion for music. She is active on several social media platforms such as Facebook, Twitter, and Instagram, where she regularly posts and shares her thoughts and ideas.
Currently, having a great fan following, she is inspired to work on her profession as a vocalist and a lyricist.
Conclusion
Lily Sastry is a beautiful, strong woman with a great passion for music, following the path leading to her dreams. In spite of being born to a popular father, she made her way to success with her own hard work and choice of career. She's independent and has made a name for herself and continues to make his near and dear ones proud of her achievements.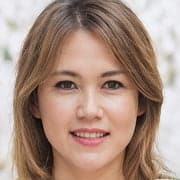 Margherita Ceresa an enthusiastic editor and writer at ExtraLargeAsLife.com. She has worked with many publications as a senior editor. Known for her incredible passion for everything new, she is a champion of celebrity news & lifestyle writing.